Giving Oscar opportunities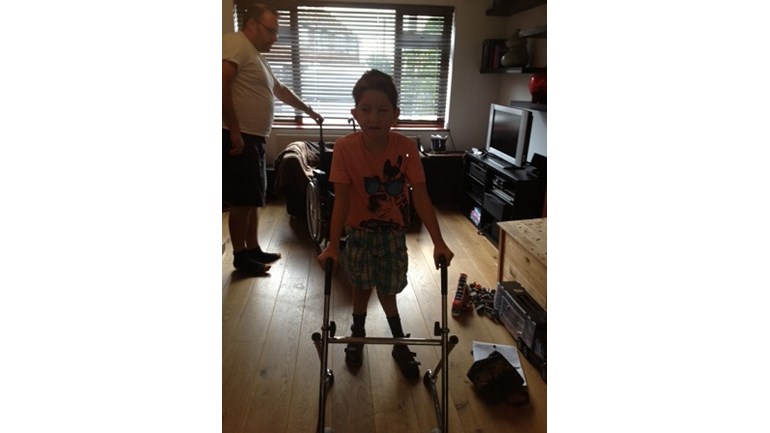 I (Rick) amrunning the 7km Blenheim Palace Run on 18th May to raise money for Oscar's three therapies!  As you may know I am not much of a runner so this is a huge personal challenge!

www.blenheimpalace.com/whats-on/charity-events/blenheim-palace-7k-run.html


Oscar is ten years old and has severe hypotonia, reflux, club foot, cleft palate, hydronephrosis of both kidneys from reflux, double glue ears, neurological abnormalities, Cor Triatriatum with an AVSD in the heart and sagittal synostosis, global developmental delays and a few other things but is a chirpy little smiler!   
There is no known child in the world to have the same collection of problems as Oscar. Oscar is totally inspirational to his family, his and our family friends and pretty much everyone who meets him!
Oscar has had 17 operations including major heart surgery (when he was in heart failure).  He has attended over 2000 medical appointments.  Oscar cannot walk or talk.  One of his biggest disabilities is he can be anxious as a result of all of the medical interventions. 
Oscar needs private physiotherapy to help him learn to walk, private speech therapy to help him learn to sign and communicate, private occupational therapy to help use his hands to his full capability, care assistants at home and as respite for the family, lots of medical equipment, and much more.  His physio to date has cost £84k alone.