One Big Step for Daniel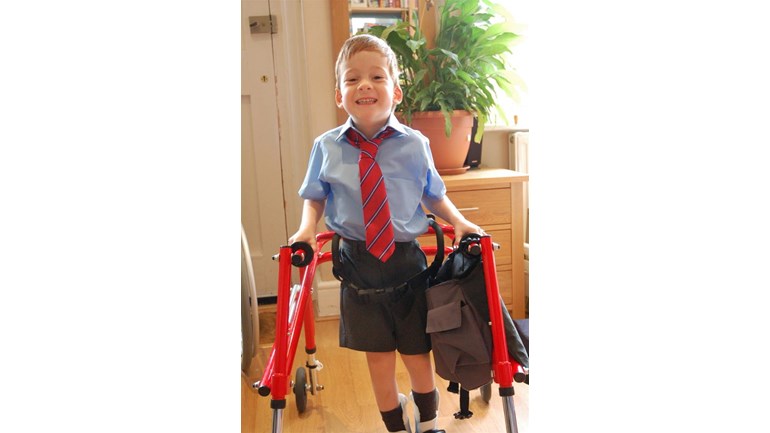 Welcome to Daniel's fundraising page. With the amazing support of family, friends and the community, we have raised a massive £55,000 for an operation to give Daniel a chance to walk. We are now continuing to raise funds for ongoing physiotherapy to help him make the most of his chance. Please donate what you can to help change this wonderful boy's life.
Daniel is 6 years old and lives in Guildford, UK. He has cerebral palsy which means that he can't stand or walk unaided, and he needs help to do so many of the things that other children take for granted. Despite these challenges, Daniel is a bright, inquisitive, chatty boy who loves to learn, and who loves more than anything to explore the world around him.  We want to make this possible for him.
We have raised this money to allow Daniel to have an operation called SDR. This is spinal surgery which will reduce the spasticity in his body, and allow him to strengthen his muscles in a more normal way. He will need months (years) of intensive physiotherapy to make the most of this opportunity, but we hope that he will develop better mobility, more independence, and that he may avoid the need for more surgery in the future. There is no cure for cerebral palsy but this is a proven way of helping a child's body re-learn how to move.
Tree of Hope are helping us to raise money for Daniel. All of the money donated is ring-fenced for Daniel and will be used to help him towards SDR and the therapy & equipment needed afterwards.
A huge thank you to everyone who has helped us to take a step on our journey towards SDR. You have truly helped to change this little boy's life.
www.OneBigStepForDaniel.co.uk