OPERATION OLIVIA - OLIVIA NEEDS YOU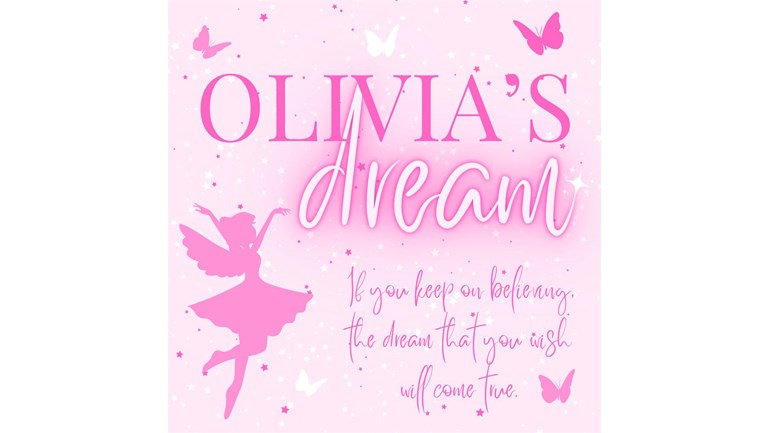 Thanks for taking the time to visit my JustGiving page.

Donating through JustGiving is simple, fast and totally secure. Your details are safe with JustGiving – they'll never sell them on or send unwanted emails. Once you donate, they'll send your money directly to the charity. So it's the most efficient way to donate – saving time and cutting costs for the charity

We welcomed Olivia into our family on the 3rd June 2010 and at just six months old, we were concerned that Olivia wasn't reaching her milestones and This is when our lives were changed forever.
Olivia was diagnosed with Global Development Delay, Hypotonia, Joint Hyper Mobility and Macrocephaly, but the underlying cause has never been found despite the constant stream of tests she has endured for most of her life.
We were told early on that Olivia may never be able to walk.
Which is what prompted us to start fundraising with a registered charity Tree of Hope.
This charity funds speech and language therapy as well as intensive physiotherapy, which enabled Olivia to start walking at the age of five.
We received further heartbreaking news in December 2016 when Olivia was diagnosed with Autism. we were lost as to what Olivia's needs would be, so I undertook an eight week sensory and diet program to help me understand her condition enabling me to help her in every way possible, This was life changing and has made a real difference to our every day family life.
Olivia has severe learning difficulties and has the developmental age of a three year old but despite the challenges she faces, she is the sweetest happiest most loving little girl.
So with the ongoing support from her family and friends plus all the people who have attended and helped with fundraising events in the past we can continue to give Olivia a fighting chance in achieving a much brighter future.
Our fundraising has been immense over the last few years and has given Olivia the chance to make so many developments already.
She benefits greatly from carrying out sensory activities daily and this has a huge impact on her daily wellbeing. These activities are an ongoing struggle due to the complexity of her needs and the lack of suitable space within our home,
The dream now is to build Olivia her own sensory and therapy room so we can provide her with all the sensory activities physiotherapy, speech and language therapies that she need in the comfort of her own home.
Your support really does go a long way and will make such a difference to her future.
All your ongoing support is appreciated more than you will ever know.
Many Thanks
Debbie and Ray
 ***www.treeofhope.org.uk/olivianeedsyou/***
Charity registered 1149254

Olivia is 7 years Old has Global Developmental Delay, Hypotonia and Joint Hyper Mobility, and has just recentjt been diagnosed with autism ,unfortunately due to many MRI scans and Genetic testing they have been unable to find any syndrome that is the cause of Olivia's problems. This means that all we can do now for Olivia is give her the best in the hope that she will one day reach her full potential.

Olivia is a gorgeous sweet little girl but faces many challenges which means she requires physio, speech and sensory integration therapy 
With Olivias diagnosis at Christmas 2016 we are now hoping to build her a safe space / sensory / therapy room  without this all other aspects of her development will not improve 
Please Help our little girl reach her full potential and help us to reach the goal in hopefully one day she will catch up with her peers.

Please Help us raise the vital funds to help Olivia to get this much needed treatment

Should we exceed the target amount (or if we do not raise enough funds, or if they cannot be used for any other reason) the funds raised will go to the general funds of Tree of Hope to assist other sick children l