Noah's fund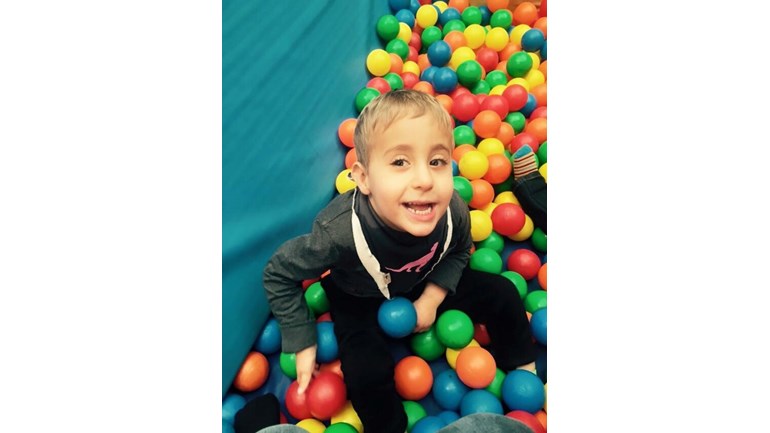 Thanks for taking the time to visit my JustGiving page.

Donating through JustGiving is simple, fast and totally secure. Your details are safe with JustGiving - they'll never sell them on or send unwanted emails. Once you donate, they'll send your money directly to the charity. So it's the most efficient way to donate - saving time and cutting costs for the charity.
Hi my name is Noah and I'm 4 years old. I suffer from congenital hypertonia, global developmental delay and hyper mobility. I was born at 39 weeks by caesarean section, shortly after I was born I was having difficulty breathing so I was put on a ventilator and taken to another hospital 50 miles away. My mummy could not come with me because of her operation, she joined me there 3 days later.
I was on a ventilator for a few days and found it hard to come off the machine. It was whilst I was in NICU that the doctors noticed I was not doing the things I should be for a baby of 39 weeks. When I came off the ventilator I still needed oxygen and i was not moving around like I should have been. I had lots of tests and lots of scans but nothing was showing why I was being like this.
I eventually made it back to my local hospital where I remained for a few weeks and had more tests. I made it home for the new year but a few weeks later I became poorly again and ended up back on a ventilator and taken to another hospital 70 miles away, I had bronchiolitis. It was whilst I was here I had even more test and a neurologist started to see me. I started to get better and managed to come back home.
For the first year of my life I was in and out of hospital, because I have low muscle tone I find it hard to clear my chest and I get a lot of chest infections. As all my tests came back negative the doctors said to describe what I had by calling it congenital hypertonia which describes the all over low muscle tone that I have. As I am very far behind in all my milestones the doctors say I have global developmental delay. I am continuing to have tests to see if I can get a proper diagnosis. I see a lot of professional people to help me on my journey and to try and bring me on in all that I do. I go to nursery now and I love being with all the other children even though I find it hard to communicate with them as I can not talk. Even though I can not walk I manage to get around by crawling which is my favourite thing to do.
My mum has been fundraising to get me some equipment that I need to make my life better, we have just managed to get me a special bed that I desperately needed to make me safe at night. There are a few other things that I need that the NHS do not provide. I currently need a portable bed so I can start sleeping at my dads house to give my mum some time off and also for when she takes me on holiday so I have somewhere safe to sleep and my mum can relax.
I also need a fold up walker so that my mum can take it everywhere with us as the one provided by the NHS is too big to go in the car with my wheelchair. I would also like a trike, this will help the muscles in my legs by strengthening them and that would then help me to walk. There are going to be more things that I need as I get older which is why mum is going to try raise as much money as she can as all of these things are very expensive.

Thank you,
Noah Gilbert and his Mum, Lisa Gilbert.





CTree of Hope reserves to use these funds for any purpose stated in the parents charter, including but not limited to, medical treatment, surgery and therapies and related travel expenses, medical and exercise equipment, childcare, home adaptations and the cost of vehicles designed for the disabled.