Frankie's fight for life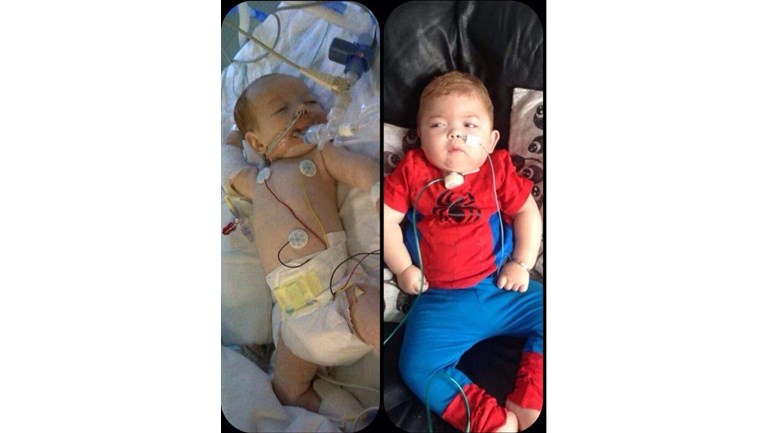 hi my name is Frankie from Morden in Surrey and I'm 2 years old. When I was 6 weeks old I was diagnosed with a life limiting condition called infertile osteopetrosis. It is a rare genetic condition and I am currently the only known child in the UK with this condition.
This has caused my bones to become thickened. I have regular blood transfusions,seizers on a daily basis, a tracheostomy, restrictive lung disease, fractures, hearing loss and vision problems. I'm also dependent on oxygen.
I cannot sit up or walk. I also have severe developmental delay. I am medicated on a daily basis, via my NG tube. I have nebulisers, physiotherapy, regular hospital appointments and appointments at home. 
I require around the clock care and both my parents are trained in all my special needs. I also have to have nurses to look after me at night time as I can't be left on my own. 
So I'm asking for everyone's help to raise funds for Tree of Hope to help me.
This is for all my special equipment I so desperately need which will help me on a daily basis, making me more comfortable and providing me with a better quality of life. 
                                                                                                                        should we exceed the target amount (or if we do not raise enough funds, or if they cannot be used for any other reason) the funds raised will go to the general funds of Tree of Hope to assist other sick children