Nicholas Bamforth SDR Fund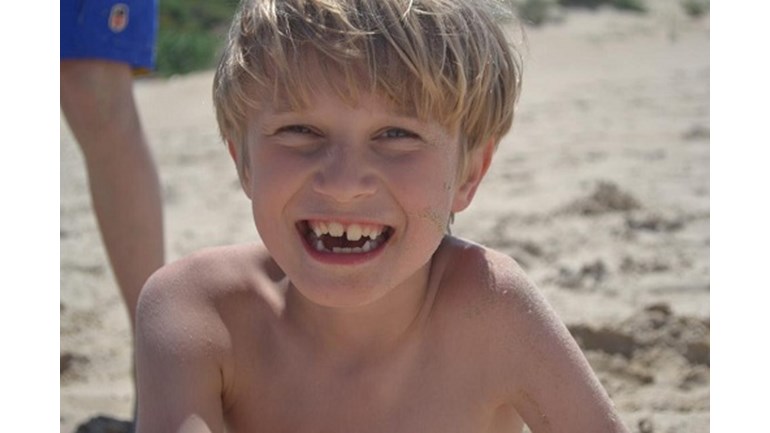 Thanks for taking the time to visit my JustGiving page.
My name is Nicholas and I am 9 years old. I have Cerebral Palsy. There is no cure for Cerebral Palsy! I have left sided Hemiplegia which means all the left side of my body is affected. My balance is not good. I trip over and fall over a lot and get tired very easily. I even find it hard to carry my school bags. I need a wheelchair when I go to the park and on long trips out. I wear special boots which are very heavy and uncomfortable especially when it is warm, and I wear a splint. The splint pulls my heel to the ground so I don't walk on my toes but it sometimes hurts because my left foot is twisty. My leg aches and I don't want to wear the splint anymore.
Normal activities like putting on my clothes, going up and down stairs and getting up from a sitting position are difficult for me.
As I grow the tightness becomes worse and makes everyday tasks more difficult.
Despite my daily challenges I am just a normal bubbly little boy with lots of friends, but with your help and support my future could be a lot brighter as I have been given the chance of a life changing opportunity at The St Louis Children's Hospital in the U.S.A to have an operation called SDR (Selective Dorsal Rhizotomy) by a wonderful surgeon called Dr T S Park. The hospital has an amazing success rate with 100% of patients permanently reducing plasticity.
The SDR operation will permanently remove all the tightness (spasticity) in my body and help me improve my walking, posture and gain flat feet so I should be able to run, skip, jump, play football, ride a bike and scooter like all my friends do.
The operation, travel, accommodation and intensive after care will cost over £70,000 and the NHS will not help with any of the costs. We hope with your support we will reach this target.
So please dig deep and donate now.