Nic's wish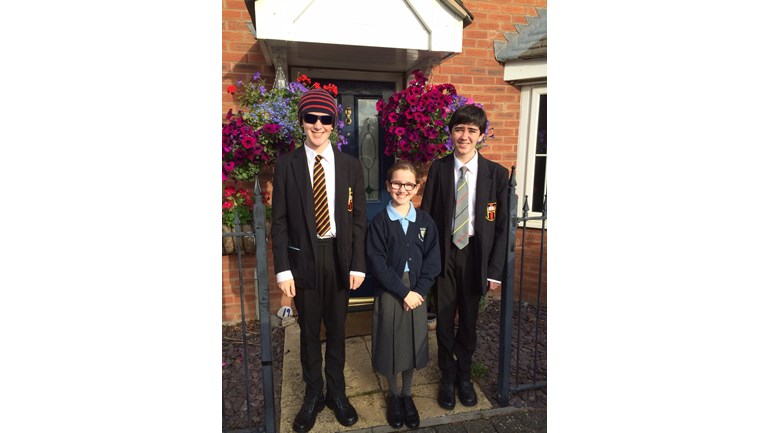 Hi, my name is Anthony from Cawston near Rugby.
My son Nicholas, aged 13, was diagnosed in December with an Alveolar Rhabdomyosarcoma, a high risk category tumour. This tumour is situated in his sinus and he requires weekly chemotherapy treatment and specialist radiotherapy treatment which will be delivered in America for a period of 9 weeks. 
The NHS will fund Nicholas's treatment, and travel and accommodation for him and two others, ie Liz and I. However, we feel very strongly that in the hardest of times for a family its not the time to leave 2 young concerned children behind we need to be together as a family. Therefore we would like to take Nicholas's brother and sister James aged 15, and Isobel aged 9, with us to America. Being together is what Nic a brave but stunned child wants as he tries to deal with this sudden illness and complex treatment in a distant location. 
Tree of Hope will fund the travel, accommodation and living expenses for James and Isobel as their presence will aid Nicholas at a very difficult time in his life.
Your help and support for Tree of Hope would be greatly appreciated.
Anthony