NATALIA'S DREAM TO WALK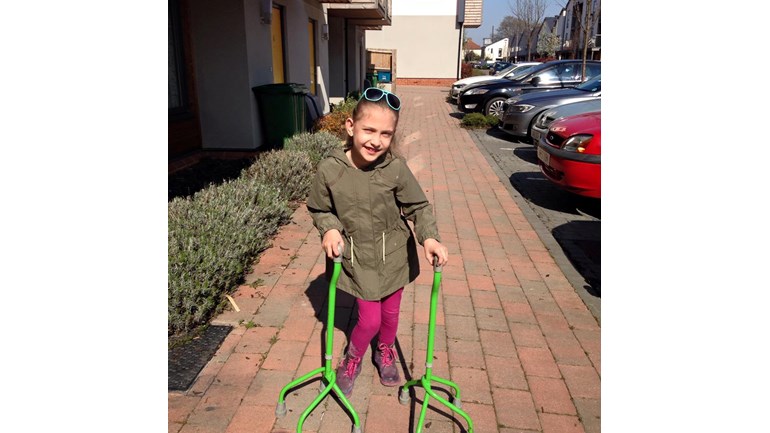 Natalia is 10 years old beautiful girl. She was born in 32 weeks gestation with associated visual and motor difficulties. At approximately 1 year old she was diagnosed with cerebral palsy quadriplegia.
From 2009 she attends on her physio to Cerebral Palsy Physiotherapy Centre, now First Steps Physiotherapy Clinic where she works very hard every week with her therapist. In addition, every weekend Natalia goes to another clinic for rehabilitation so it is really a very busy girl. While her colleagues can have fun and spend time with friends she has to work really hard. Fortunately,  thanks to the exercises Natalia is stronger and more confident. She is now able to walk short distances using two sticks and she can pedal an adapted tricycle which gives her so much more freedom and enjoyment.
She has started to stand up unaided and can maintain a standing position for much longer. We are practicing taking unaided steps and has managed to take up to 5 unaided steps ( I am so proud of her ).
We still believe that Natalia will be able to walk by herself but she only needs more time and work.
Natalia is now in year 6 at school and her dream is to walk and play around like other children. Please let us help fulfill her dreams.
Should we exceed the target amount or if we do not raise enough funds, or if they cannot be used for any other reason, the funds raised will go to the general funds of Tree of Hope to assist other sick children.

Thank you for your support.