Sophie's wish to walk!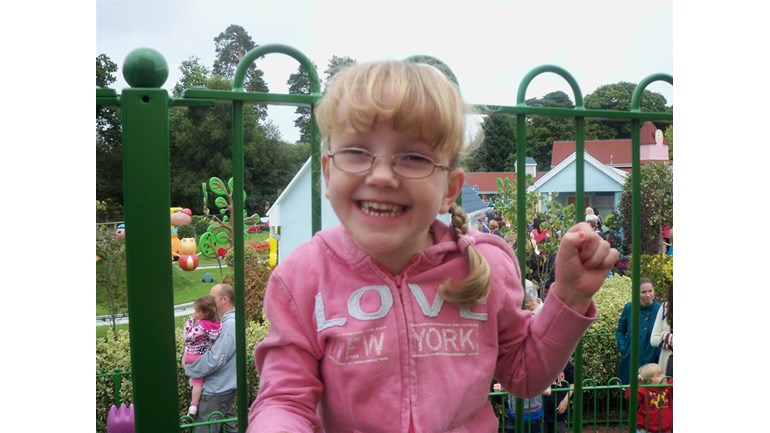 Thank you to everyone who has donated can't thank you enough. please tell everyone of my cause spread the word and we will do it.
Thank you for your support please keep sharing with every 1 and keep this up x
Thanks for taking the time to visit my JustGiving page.
My name is Sophie and I was born 10 weeks early, weighing only 4lb 7oz, but due to my strength and determination I came home after 6 weeks from the Neo-natal Intensive Care Unit at the Poole NHS hospital.
Unfortunately I was not reaching my milestones, rolling over, sitting up or crawling and after being examined, I was later diagnosed with Spastic Diplegia, Cerebral Palsy at 16 months old.
Due to the nature of my condition, it causes my lower limbs to be permanently tight and without assistance, I am unable to walk, stand, run, jump, balance, climb or complete any other similar activities.
I am dependent on my wheelchair, but also use a Walking frame, which is only used on very short distances and on even ground. I also wear splints (AFO's) which forces my feet flat to the floor, leaving me uncomfortable and at times in pain and discomfort.
A team of medical professionals, at Franchay Hospital in Bristol, completed a series of thorough examinations of my disability. Having completed these examinations they concluded that I would benefit from having the operation called  Selective Dorsal Rhizotomy (SDR). Franchay Hospital is one of the only hospitals in the Country providing this treatment.
At present, SDR is the only procedure that can provide permanent reduction of spasticity, given me a better range of movement but more importantly, a better quality of life.
The only thing that stands in the way of an able childhood is money! The overall cost of the treatment, including aftercare and the required aids, is a minimum of £40,000. However, any available money you have, no matter how little, will be greatly appreciated.