Matthew wants to understand his senses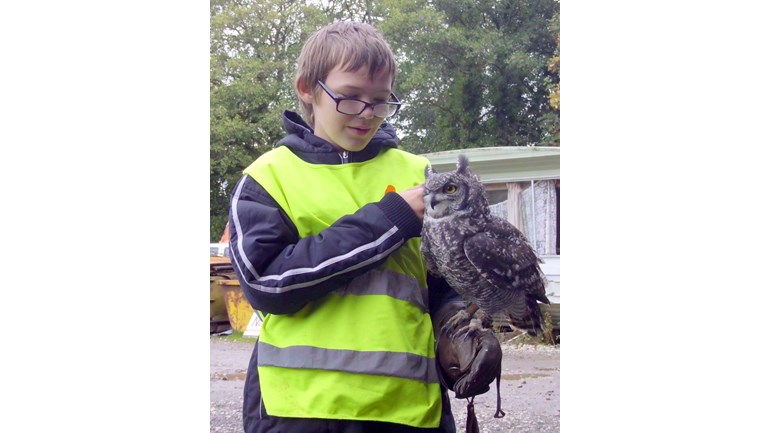 Thanks for taking the time to visit my JustGiving page.
Donating through JustGiving is simple, fast and totally secure. Your details are safe with JustGiving - they'll never sell them on or send unwanted emails. Once you donate, they'll send your money directly to the charity. So it's the most efficient way to donate - saving time and cutting costs for the charity.
Matthew is 14 & currently diagnosed with ADHD.  He is under assessment for Autism.  This page is set up to raise money for Matthew to have a sensory assessment possibly leading to diagnosis for sensory processing  disorder.  CAMHS have seen him & given him a basic assessment, due to the results of that they feel he would benefit from having a more in depth assessment.  They informed me they cannot formally diagnose this disorder, but the indications are that is what he has.  This is not provided on the NHS so I need the funds to pay for a private assessment.
 We have been battling for years to help Matthew understand the world around him & find out why he behaves in various ways so we can deal with them together.  He is high functioning & is known for being a lovely helpful boy. Matthew is well known as the boy in the high visibility jacket, he very rarely has it off.  He has many obsessions, his biggest being all the emergency services especially the police.
Matthew thrives on routine & having important responsibilities for example he controls the projector at church, which is great it helps him settle during the service as he is passionate about technology & computers it holds his attention. He struggles with how to react to changes in routine at home & school. He has lots of energy & often struggles to know how to expel it.  He struggles socially, such as appropriate things to do & say, he prefers spending time with adults. Sleeping is also a big issue
 Matthew has many triggers which can cause him to either shut down completely to the point where he can only communicate through texting.  He also has some that cause a violent, mouthy reaction because he simply doesn't know how to react to what is around him.  For example something as simple as buying shoes is a great challenge as he struggles with various shops depending on the layout, lighting etc. The shoes themselves have to have smooth insoles & fit tightly to his feet.  These situations cause distress & pressure for Matthew, us as his parents & for his older sisters. 
Having a sensory assessment will help us to understand more ways things are affecting him that he doesn't understand himself & how we can help him have a better future. We plan to create him a calming sensory area at home once we know what things will be most beneficial to him.  Any extra funds above our target, that are raised through this page, will be put towards funding  any therapy he may need & his sensory space.