Millie's Mission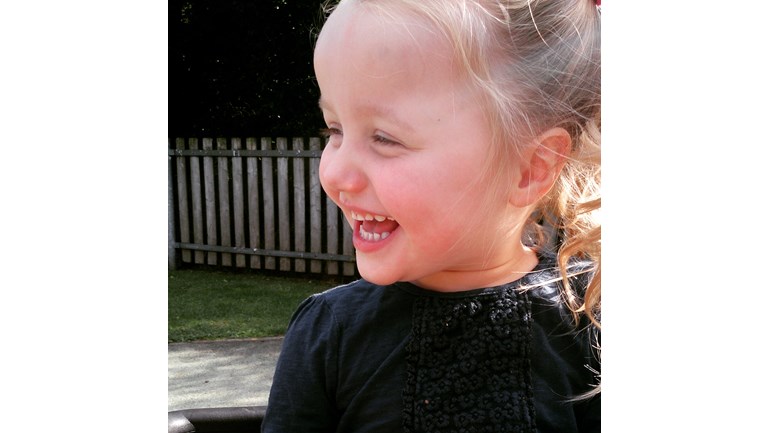 "Her smile makes us smile, her laugh is infectious, her heart is pure and above all we love that she is our daughter."
We love you Millie.

Our little princess, Millie  was born on 27th April 2012. She was just perfect and completed our family with older brother, Taylor. For the first six months of Millie's life she was the most content, relaxed little girl. She started babbling and had such an incredible personality.
Soon after this it became obvious that Millie was struggling to meet her milestones. She never rolled over, struggled to sit independently and suffered from really erratic sleeping patterns. As the months progressed she experienced further delays in every aspect of her motor and speech skills. Whilst we worried that she was delayed; we were often reassured that she would soon catch up as every child is different.
Millie started to display signs of struggling to cope with the world; it became a terrifying place to be and could only really deal with being at home. Since around eighteen months Millie had been through so much medically; including brain scans, blood tests, genetic testing, urine tests and many paediatrician appointments. But there was still no answer.
Millie continued her intense struggle. To our despair in November of 2015 Millie, after being in a distressed state for many months, suffered her first seizure. From this point she was admitted to hospital and spent nearly a month there. It was during this time that she was diagnosed with Rett Syndrome.
It was explained that it is an awful neurological, life-limiting disorder that affects only girls. In Millie's case it was a completely sporadic occurrence.
Millie will never talk but has been so determined with her walking; we were elated when she started to walk at 2 ½ years. She went from bottom shuffling to walking and has never stopped since. That is the most heart breaking thing; in time Millie will lose purposeful movement of her hands, she will lose the ability to walk and she will need to be tube fed. Seizures and medication are now part of her life.
But throughout every struggle she has ever experienced, Millie has managed to smile. She has the most infectious smile and personality. She is endearing, cheeky, beautiful and mischievous. She captures the heart of everyone she meets and inspires us every day.
Millie's eyes are the gateway to her soul and she communicates through her eyes. Millie loves wandering around and babbling. We are committed to keeping her walking as long as possible, keeping her strong and looking into ways to help her communicate
We are looking to raise money for physio and hydrotherapy to try and prolong her walking, music therapy to try and help her find enjoyment in life, and Occupational Therapy to help her get the equipment she needs. As time goes on and she loses purposeful hand movements and her ability to walk; we also want to make sure that she has access to Eye-Gaze equipment so she has the opportunity to communicate with us.
Most of you will know how much Millie enjoys being outside and being independent enough to get there herself. Since moving home we have installed disabled access patio doors. We plan to raise money to provide her with a level, safe surface to walk out onto. This area will be designed so that she can fully enjoy her time outside and will be safe. We plan to make this area interactive and fun for her individual needs.

Independence is so incredibly important for Millie and her constant want to walk around will only go to support her mobility for as long as possible. She will then be able to access this space in her chair at a later date.

We are fiercely passionate about doing our best for our little girl and want to ensure we help her with treatments, therapies and equipment that will help give her the best quality of life possible.

Thanks for taking the time to visit my JustGiving page.
Donating through JustGiving is simple, fast and totally secure. Your details are safe with JustGiving - they'll never sell them on or send unwanted emails. Once you donate, they'll send your money directly to the charity. So it's the most efficient way to donate - saving time and cutting costs for the charity.
Tree of Hope reserves to use these funds for any purpose stated in
the parents charter, including but not limited to, medical treatment, surgery and therapies and related travel expenses, medical and exercise equipment, childcare, home adaptations and the cost of vehicles designed for the disabled.