Mikey's Journey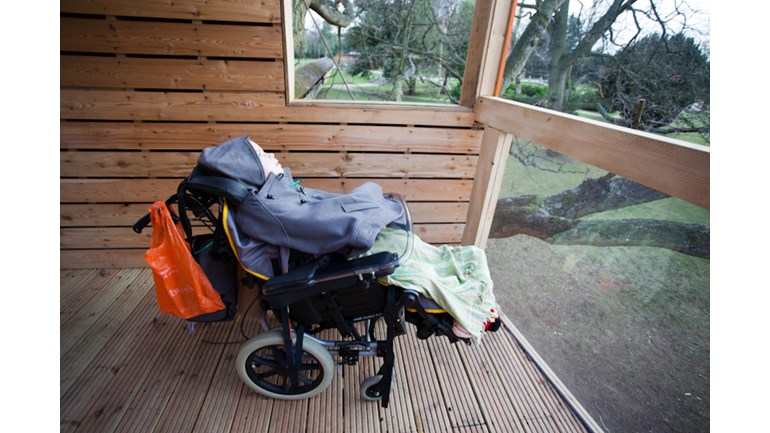 Thanks for taking the time to visit our JustGiving page.
We are raising money to buy an Eye Gaze system and software for Mikey to use at home. Eye Gaze is a system which tracks the movement of your eyes and moves a curser on the screen to the point you are looking at and responds to commands such as blinking.
Michael was born in 2002, lived in Lutterworth in Leicestershire and attended Sherrier Primary School at the time of his injury. He was an active member of the Lutterworth cub scouts a member of the under 10's rugby team at Lutterworth Rugby Club and in his second year at Lutterworth Cricket Club. Michael excelled at school and was the school council representative for his class and like any 9 year boy he was a big fan of his iPod, Lego, Nerf Guns and Minecraft.
On August12 2011 Michael suffered a severe hypoxic brain injury (aged 9), following a catalogue of care errors after a successful appendectomy operation at Leicester Royal Infirmary and at the time he was not expected to survive more the two weeks. As a result of these injuries Michael can no longer talk, is tetraplegic(totally paralysed) and has limited vision. Since the initial injury Mikey has fought a very hard battle against the odds and after 4 years in hospitals and healthcare establishments Mikey is now cared for at home in his specially adapted house and attends Ashmount School in Loughborough on a daily basis.

7.5% of all donations to Tree of Hope in relation to this appeal will be allocated to the general charitable purposes of Tree of Hope to cover our core operating costs.
 
If we raise insufficient funds, or surplus funds, then the funds will be used, if appropriate, to fund support for our child's needs in accordance with Tree of Hope's charitable objects.  If in those circumstances we are unable to use all or part of the funds for the benefit of our child in accordance with Tree of Hope's charitable objects, then any funds that cannot be used will be transferred to be used for the general charitable purposes of Tree of Hope