Little Derek's Journey to walk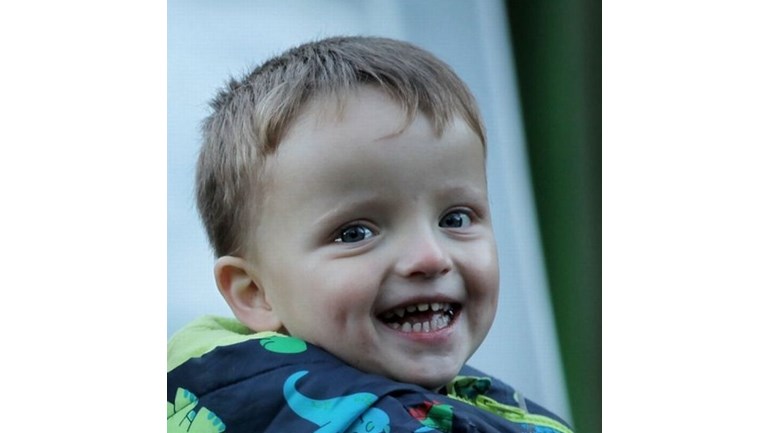 My family:mum, dad, John Rebecca, Anthony, Joesph and on 4th Febuary 2011 Was the day their lives changed forever.
Our family of six was now a family of nine! Yes that's right mum was expecting triplets!!!!
Mum tried so hard to keep us safe however on 14 July 2011 at 29 weeks, we made our grand entrance weighing just 2 lbs 8 oz each!
This was heartbreaking for everyone!!!! We were safe though because both our grandad's were watching over us!
This is where my journey begins!
I spent five weeks fighting to stay alive! every second of every minute of every hour of every day of every week our family and friends prayed for us to get strong! And we did !!! On the 27th August 2011 Was our first day at home!
The first 12 months of all seemed well  until mum noticed something wasn't right! A mum should always listen to her instinct.
She noticed I was way behind Terri and Daniel could sit and crawl!  I couldn't.
Endless concerns to professions many reasons given! He will catch up they said well I didn't.
September 2012 mum and dad were told the Devastating News that I had cerebral palsy which meant I couldn't walk! 
That didn't stop me I still have fun but my way!
My family and friends tried very hard to provide activities and games etc that we all could do together however sometimes I get frustrated and angry because I couldn't do what they could do Like when I see my brothers playing football and Terri and Daniel join in, I can't without someone holding my hands or when I see everyone playing tiggy in the street again I can't because it hurts my knees.
This really upsets my mum as I often see her sad but I just pull my cheeky smile and it makes her happy again!
An operation called Sdr can really help me Dr Park the chief Surgeon sent my mum a letter saying that they'd expect my spacicity will be permanently reduced, my sitting and standing posture will improve,  my balance and level of comfort will both improve,  my transitions between postures will be easier and faster which means I can catch Terri when she is running away with mine and Daniel's toys, she only does it to Aggravate us, but best of all they expect me to walk independently and participate in recreational sports!!  Yes sports!! GET IN!!!
This does cost a lot of money which is why we need your help, anything you can give or do all helps, it really does! 
That doesn't stop there. All my family and friends including myself are going to continue fundraising to allow the children just like  me get a little help to!!  Thank you for taking the time to read my story!
LittleDerek x
Thanks  for taking the time to visit my JustGiving page.
Donating through JustGiving is simple, fast and totally secure. Your details are safe with JustGiving – they'll never sell them on or send unwanted emails. Once you donate, they'll send your money directly to the charity. So it's the most efficient way to donate – saving time and cutting costs for the charity.
Should we exceed the target amount (or if we do not raise enough funds, or if they cannot be used for any other reason) the funds raised will go to the general funds of Tree of Hope to assist other sick children.