Megan's Future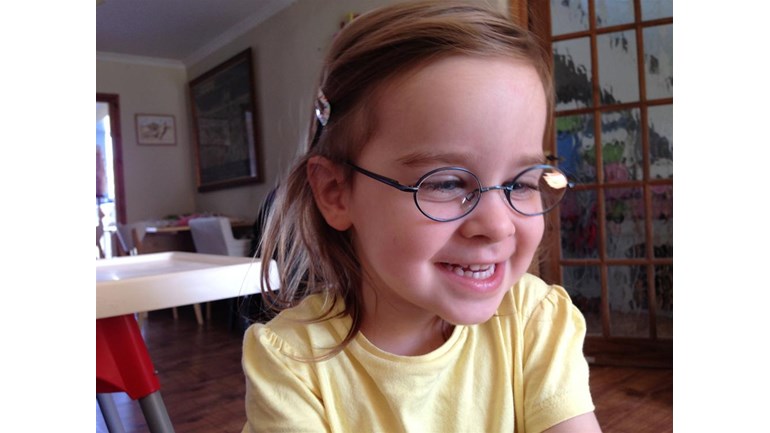 Hi my name is Megan and I'm 3 years old

I have a condition called Spastic Diplegia Cerebral Palsy and in April 2014 I went to St Louis USA for an operation called Selective Dorsal Rhizotomy which helped my legs work better. Now that I'm back I need a lot of Physiotherapy which we are fundraising for.

Megan's Story

Me and my sister Chloe were born over 2 months premature and I had a bit of a rubbish start. I had a lot of problems breathing due to underdeveloped lungs which were leaking air into my chest. Because I had so many wires attached to me and a chest drain I didn't get my first cuddle till I was 2 weeks old.


Spastic Diplegia Cerebral Palsy
​I got better very quickly but as a result of being born premature I have a condition called spastic diplegia which is a type of cerebral palsy. I'm kind of lucky because it is quite mild spastic diplegia that I have and so I could walk before SDR (many children with this can't) but I couldn't walk very well or very far like most children and I got tired quite quickly. In the long term my legs will have eventually become tighter and I would have suffered quite a bit of discomfort and would have walked with a lot of difficulty. Unfortunately I already have a contracture in my left leg which makes my foot point to the side and I have to wear a splint.


Selective Dorsal Rhizotomy (SDR)
The operation that helped me is called Selective Dorsal Rhizotomy (SDR), which cut the nerves at the bottom of my spine, removing the spasticity in my legs permanently! Although this sounds great, in reality it is just the start. I will need up to two years of intense physiotherapy to fully exploit SDR, which may enable me to use my legs more normally. I am very fortunate in the small world of cerebral palsy because as I have a mild level of spasticity I have a good chance being able to walk and run like most other children in the future with the right follow up physio.

NHS or USA
The operation is rarely available on the NHS and as I have mild spastic diplegia I was not considered for SDR on the NHS which means my outlook would have been to have three monthly Botox injections in my legs during my childhood and wear a splint for the foreseeable future.
In April 2014 I went to St Louis Children's Hospital in the USA and the amazing Dr Park performed the SDR. The Operation went really well and I was up and walking within a week. See the SDR updates on my blog here.


Fundraising
Now that I am back from to St Louis the next step is the associated physiotherapy in the UK which is very expensive. We are hoping to raise around £18,000 to cover the cost of regular Physiotherapy sessions for up to two years after the operation.
Thank you to everyone who has supported our fundraising and please visit our blog page for the latest on my progress.



Thank you,
​xox Megan xox