Maxs Mission to Move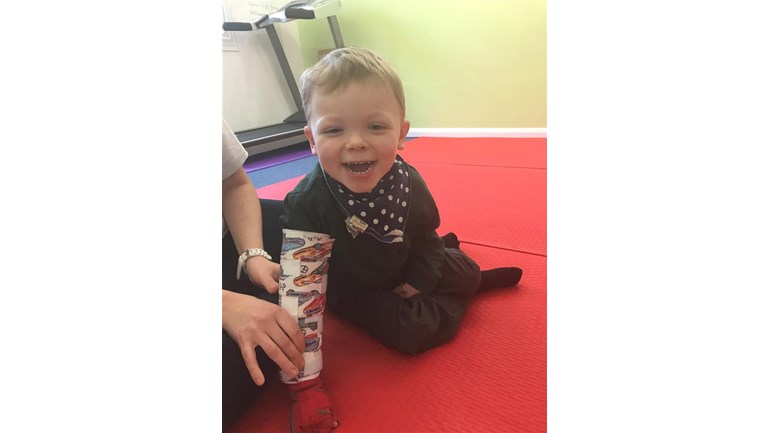 Max is aged 5 from Staffordshire He was born at 34 weeks weighing 5lb 6oz. Within a couple of days Max became very poorly due to lack of calcium and sodium which unfortunately caused neonatal seizures and his oxygen to drop. We were told upon discharge that Max has damage to his brain called Periventricular Leukomalacia (PVL).
Max has the diagnosis of Quadriplegic Spastic Cerebral Palsy as well as epilepsy and vision issues. 
Max works really hard trying to reach his goals but unfortunately the NHS doesn't provide enough therapy and equipment for all Max's needs so we want to fundraise to help him on his mission to move.
Over the years we have fundraised so Max could have regular private Physio and equipment not covered by the NHS.
Max has been accepted to have  SDR (selective Dorsal rhizotomy )at alder hey.  This would be a permanent fix for his tight muscles that control life and stop his progression. He is already on baclofen and having regular Botox but the results don't last. This could be life changing for Max and although it may not make him walk it would mean he would have a pain free better quality of life without the muscle spasms.  Unfortunately SDR isn't available anymore on the NHS so with the operation, pre and post physio and equipment we are needing to raise 40,000
Max is an amazing happy cheeky sociable little boy so please give generously to  help Him in his mission to move with Just 4 Children 
#maxsmissiontomove