Maxs Mission to Move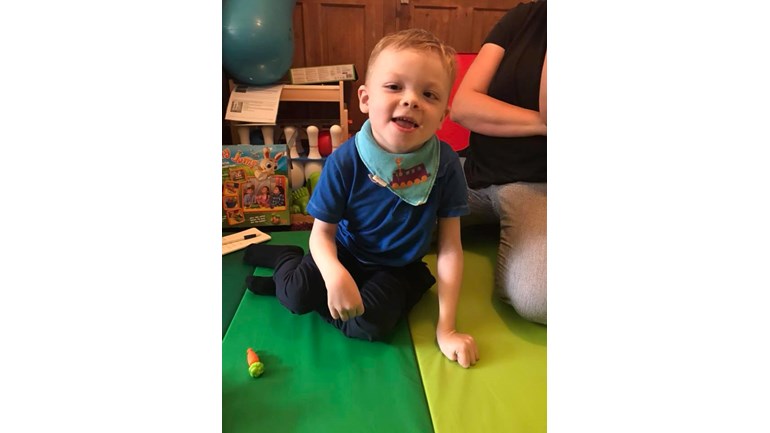 Max is aged 6 from Staffordshire He was born at 34 weeks weighing 5lb 6oz. Within a couple of days Max became very poorly due to lack of calcium and sodium which unfortunately caused neonatal seizures and his oxygen to drop. We were told upon discharge that Max has damage to his brain called Periventricular Leukomalacia (PVL).
Max has the diagnosis of Quadriplegic Spastic Cerebral Palsy as well as epilepsy and vision issues. 
Max works really hard trying to reach his goals but unfortunately the NHS doesn't provide enough therapy and equipment for all Max's needs so we want to fundraise to help him on his mission to move.
Over the years we have fundraised so Max could have regular private Physio and equipment not covered by the NHS.
Thanks to donation's from so many kind people Max was able to have sdr surgery at Alder Hey in June 2018. This operarion cost £16,000 This has been life saving for Max. His limbs are so much more comfortable for him and he is progressing well. For the next 2/3 years Max now needs intense private physio to keep progressing and reaching his goals. We need to continue to each our target (and more) to pay for his physio and any equipment he needs. 
Max is an amazing happy cheeky sociable little boy so please give generously to  help Him in his mission to move with Just 4 Children
Please follow him on fb.  
#maxsmissiontomove