Max's Mission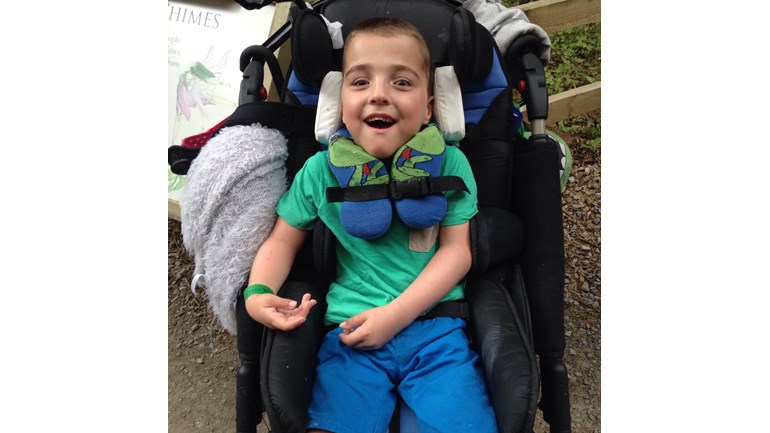 Yo
The names Parker, Max Parker and I'm 6 years old!
You see I couldn't wait to get into this world and crack on with life! Sad thing is I didn't realise what being born at 27 weeks would do to me.  I spent 4 months in an incubator (boring!) in the Special Care Baby Unit at York District Hospital, although I've been all over Yorkshire visiting the hospitals LGI, Sheffield Children's Hospital, Pontefract General – I like to keep the folks on their toes!
For the first month of my life the Doctors put a silly tube down my throat to help me breathe – I couldn't wait to get that out!  I've been on all sorts of weird and wonderful machines to help me breathe.  I liked the oxygen the most, I even took that home with me and had it flowing up my nose until I was 18 months old!

I have been pricked with sharp needles so many times I've lost count, I've been opened up and had operations several times and I have the war wounds to prove it!  I've been in and out of hospital over the past 4 years so many times that I sometimes forget which is my home! It's mainly these lungs of mine they are rubbish – I must give up the cigs really or at least try and reduce them to 20 per day – ha ha that's my mummy's favourite joke!

The thing is…… the eagerness to come into this world, the crazy time I had when I was born and the partying I've done over the last 6 years has taken its toll!  Somehow along the way my brain has become damaged and I hear these words like Quadriplegic Cerebral Palsy, dystonia and Chronic Lung Disease being said to my Mummy & Daddy every time we see the Doctors – what that means I've no idea!

All I know is this: 

My brain says let's move my arm, lets hold a pen, let's move my leg, lets walk, let's eat, let's sit up, let's hold my head up and I really want to do it but………………….my body just doesn't go and it's so hard I can't do it!
Oh and if I could talk I would say:

I am a very happy, loveable, sociable and gorgeous little boy (and my mummy agrees)!
My buddies Luke, Aidan and Ethan are running the York 2.5km to raise funds for my therapy which helps me to control my movements, strengthens my trunk and helps me make new connections in my brain to learn all the movements everyone else does everyday.  My therapies include: ABR Scotland, Snowdrop and the amazing Napa Centre are coming to the UK next year which my Mummy would love me to be part of.  Hopefully one day we will also be on our way to stem cell therapy.  Please sponsor my amazing friends to help me along my therapy journey.
Thank you very much 
Laters, Max Parker xxxxx