Matthew Penfound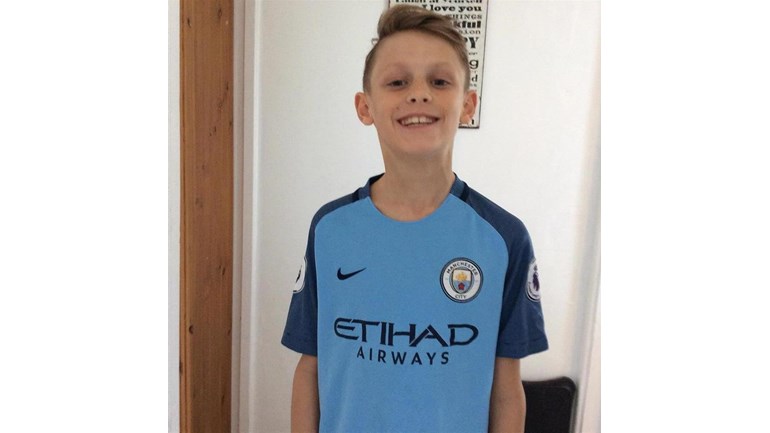 Matthew was five and a half months when he got meningococcal septecimia. He was incredibly poorly and nearly died but our brave little boy fought for his life and won! Although Matthew recovered as he got older we became more aware that this evil illness had left him with an acquired brain injury causing him to have learning difficulties, speech and language problems, behavioural problems and sensory processing disorder. He has no danger awareness and is constantly seeking sensory stimulation. 
Matthew gets incredibly frustrated and upset when he is not understood or has sensory overload. Sometimes he just has to see his sister looking at him and it tips him over the edge especially if he has had a 'bad day' at school. He will break things, lash out and become uncontrollable hurting himself as well as others. Matthew has no control over his emotions and when he calms down is devastated by his actions. Its made worse because he doesn't have a 'body clock' so his body doesn't differentiate between day and night so he doesn't get tired during the evenings and night time the way he would if his body clock was functioning so he hardly sleeps.
Matthew has come such a long way and amazed everybody with his progress. He couldnt speak English until he was five and when he could, he couldn't pronounce high frequency sounds. His doctors said that he would never be able to read or write. However in the last two and a half years he is amazing everybody with his hard work and the progress he is making.  His brain struggles to translate words so he often misunderstands what is being said and takes things very 'literally' which makes life very hard for him. He needs to really concentrate when being spoken to, especially on a school day where his brain is working very hard for long periods of time in order to be able understand what is being said and what he needs to do, making him tired. He has been very badly bullied due to his speech as he is seen as being 'different' and has been regularly punched, kicked and even bitten. He gets teased about his speech and has been called some awful names including 'idiot' and 'retard'.
He needs somewhere where he can go to calm down and be safe without hurting himself. We want to put two rooms onto our home for him. One to provide him with a safe environment where he can receive sensory stimulation with mood lighting and another where he can go when he feels tired and needs a nap.  Matthew will not go upstairs on his own as he needs the constant reassurance that we are close to him.
These rooms would make such a huge difference to Matthew's life as it would mean he could have an 'escape' where he cannot hurt himself and is just for him where he is not being overwhelmed by noises or people. Somewhere he could go to have the sensory stimulation he desperately needs and be able calm down in a safe environment whilst having the reassurance  he needs that we are right next to him. He can lie down and take a nap instead of needing to stay awake because he doesn't want to be separated from us.
Despite everyday being a struggle and having all of these problems he faces each day with a smile. He is the most amazing little boy. We do not know what the future holds for Matthew but we know he will take it in his stride. We are so proud of him.
7.5% of all donations to Tree of Hope in relation to this appeal will be allocated to the general charitable purposes of Tree of Hope to cover our core operating costs.

Thanks for taking the time to visit my JustGiving page.
Donating through JustGiving is simple, fast and totally secure. Your details are safe with JustGiving - they'll never sell them on or send unwanted emails. Once you donate, they'll send your money directly to the charity. So it's the most efficient way to donate - saving time and cutting costs for the charity.