Chiari Malformation - A New Treatment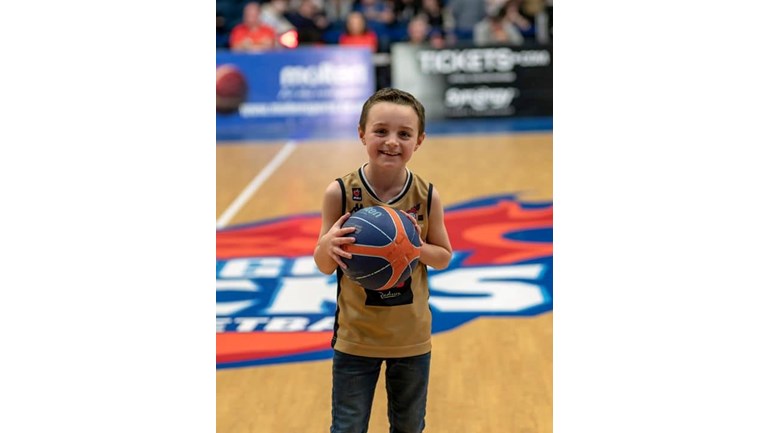 Thanks for taking the time to visit my JustGiving page.
When Michael had an accident at school in 2016, he was subsequently diagnosed with Chiari Malformation after a CT scan. At the time we were told that it was just an incidental finding, and we would be referred to a Neurosurgeon. Howover, research in fact highlighted that Michael had been showing symptoms since he was a baby.
Chiari Malformation is when the cerebellar tonsils herniate outside the skull, leading to crowding of the brain stem and in the majority of cases blockages of CSF fluid. This leads to a multitude of symptoms, headaches, widespread body pain, dizziness, trouble swallowing, numbness, loss of feeling in arms or legs, loss of bladder or bowel control or in extreme cases, paralysis or death. This condition is one lacking in research or Chiari specialists in Scotland and the UK.  Chiari goes hand in hand with many other conditions such as Hydrocephalus, Syringomyelia, and Ehlors Danlos.
Unfortunately Michael still exhibits some of the symptoms of Chiari and has a severe herniation of 21mm, with brainstem compression and a CSF blockage.  He has been offered surgery, which we have refused due to the severity of it, and as it is not urgent we can look at other options to halt the progression, before it gets to the point that he requires what is referred to as decompression surgery. He also has sleep apnea, which is likely being caused by the compression of the brain stem.  In the UK the only treatment available for patients with Chiari, is the invasive craniectomy procedure. This comes with many risks and complications and months of recovery. It however does not reverse any nerve damage or cure any of the current symptoms. It is used only to stop the worsening of symptoms, but for many patients the surgery does not help or has been shown to make matters worse.   I do not want to put my son through this procedure when there are other options which are less invasive..  In Barcelona, the Chiari Institute has introduced a new method which IS less invasive and has more favourable results of 94.4%.  More recently, a 9-year-old girl had deteriorated to the point  she had to rely on a wheelchair. Having this surgery meant she was up on her feet the next day, and walking within 5 days, whilst the NHS had said there was nothing else they could do . There are many other success stories from those told by the NHS they could not help..... 
Having spoke with the Surgery in Barcelona, they have advised that this treatment could help halt symptoms for Michael so that he would not then require to have brain surgery in the UK. Having Chiari myself, I do not wish my son to experience the pain and symptoms that I have suffered from and will try to fundraise to help stop his condition from deteriorating, and allow him the opportunity to live a healthy happy life, continuing with his love of football and basketball. 
More information on the Barcelona Chiari Institute can be found here: https://institutchiaribcn.com/en/diseases-we-treat/arnold-chiari-syndrome/
7.5% of all donations to Tree of Hope in relation to this appeal will be allocated to the general charitable purposes of Tree of Hope to cover our core operating costs.
 
If we raise insufficient funds, or surplus funds, then the funds will be used, if appropriate, to fund support for our child's needs in accordance with Tree of Hope's charitable objects.  If in those circumstances we are unable to use all or part of the funds for the benefit of our child in accordance with Tree of Hope's charitable objects, then any funds that cannot be used will be transferred to be used for the general charitable purposes of Tree of Hope.