Help Nikola take her first steps!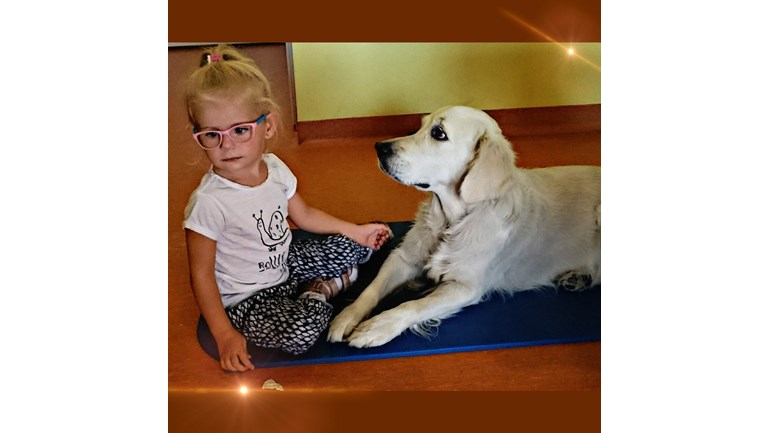 Thanks for taking the time to visit my JustGiving page.
Help Nikola take her first steps!
Nikola is an adorable 5 and a half year old girl . She was born after she enjoyed a normal pregnancy, a normal delivery as well as a normal postnatal period. Initially Nikola then was a very happy and active baby. She was able to roll over independently and prop on forearms and lift her head up. 
Nikola is our second child. She has an older brother aged 10 who adores his little sister.
When Nikola was 7 months old development stopped.
The medical tests started and we tried to find the source of the condition to no avail. In spite of numerous tests at Great Ormond Street Hospital including MRI, EMG, CGH, metabolic test and many others, the doctors were unable to diagnose Nikola.
Nikola has motor delay, central and peripheral hypotonia, poor balance and coordination joint hypermobility and speech and language delay. Further tests will be done at the Genetics Clinic to find the diagnosis and the cause.
Nikola recently, however, has made remarkable progress and she become more independent. She is a delightful bright girl , very happy  and sociable.
From a very early age Nikola has had regular physiotherapy. Only regular and intensive physiotherapy will allow us to reach the ultimate goal, to see our daughter take her first step. Unfortunately, the NHS has withdrawn funding for private physiotherapy for our daughter so the only way it can take is through private funding.
Should we exceed the target amount or if we do not raise  enough  funds, or if they cannot be used for any other reason, the funds raised will go to the general  funds of Tree of Hope to assist other sick children.


Please help us to help Nikola by supporting  our Help Nikola take her first steps!
Change a little girl's life for the future. Thank you!