Luke's destination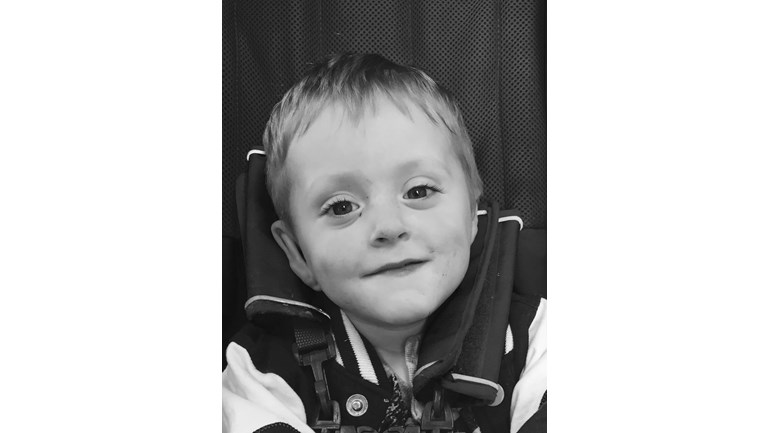 Hi my name is Luke Jones. This is my story....
I was born at 24 weeks old, what a big surprise for Mummy! I was no bigger than your hand and weighted 1 lb 4 and a half oz. I was very, very tiny but perfect in every way. Well that's what Mummy keeps telling me! I had a rocky start. I had a heart problem which, at 2 weeks old I had surgery for. I also could not feed from a bottle as I was to little and had to be tube fed. Tube after tube, meant I often would get a tiny hole in my throat. I had loads of ups and downs. My lungs were weak and very premature which meant I could not breathe without help, so I spent a lot of time in the neonatal unit. 18 weeks to be precise.. For 18 long weeks Mummy and Auntie Lisa sat beside my incubator praying I would be okay and then in December my Mummy finally got to take me home.. So once again life seemed simple. However as I grew Mummy started to notice I would throw my head back, I would stay in one place and not attempt to move. I didn't want to sit, I would slide my bum each time and its wasn't nice for me, or for my mummy to watch.. So Mummy told every medical person of these facts.Then one day, they finally decided to listen and that yes, there was a problem. After many appointments, Mummy got told that I have Cerebral Palsy with a left arm weakness and weakness in both of my legs. Today I am your average two year old with tantrums and attitude but physically different from others. I have uncontrollable jerking movements in my legs and arms. I can't control this. I want to do the same as everyone else but my movements won't let me.You see, my muscles are weak from being born so early. The part of my brain that controls this is damaged . ABR Bio-mechanical Rehabilitation is advanced therapy that will put a plan in place just for me. This will be tailored to my own personal needs and will work on the areas I need it most. They will show my Mummy how to get strength into my muscles that are weak and this will help me control my movements better. This in turn will then help me sit up and hopefully walk. THERE IS NO PRICE TO A BETTER QUALITY OF LIFE. I am really hoping you can help me..
Thanks for taking the time to visit my JustGiving page.
Donating through JustGiving is simple, fast and totally secure. Your details are safe with JustGiving – they'll never sell them on or send unwanted emails. Once you donate, they'll send your money directly to the charity. So it's the most efficient way to donate – saving time and cutting costs for the charity.