Luke Argust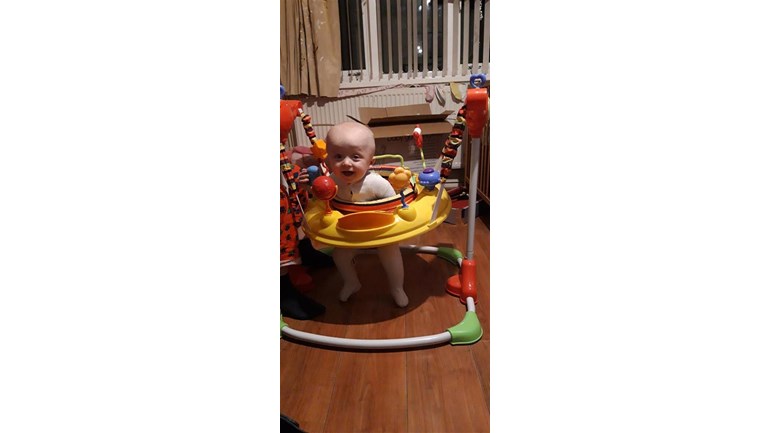 This is Luke, he is 8 months old and has a twin sister called Lexi and two older brothers Keaton age 10 Cameron age 7 and an older sister called Kacey whos 3
Luke has been diagnosed with a severe case of Flat Head
Syndrome and we need to raise £1950 to get Luke a helmet from Align Clinic.
We first noticed his head starting to change shape and start
growing large at a few weeks old.  We have been doing everything the doctors have told us but nothing is working and it's just getting worse and unfortunately this treatment isn't covered under the NHS so we are needing to raise the funds privately.
The helmet he needs will help improve the shape of his head and help it shape into place as he grows. He will need to wear the helmet for around 23 hours a day for up to 7 months depending on how he progresses.
It would help us so much if you could help us by donating money to help us raise the funds we need to help our little boy so we won't have to worry about him might needing operations on when he's older as it's
very noticeable and don't want him having to suffer when he goes school because of the shape on his head.
We would be really grateful for any support you can give to help make Luke's treatment possible.
7.5% of all donations to Tree of Hope in relation to this appeal will be
allocated to the general charitable purposes of Tree of Hope to cover our core
operating costs.

If we raise insufficient funds, or surplus funds, then the funds will be used, if appropriate, to fund support for our child's needs in accordance with Tree of Hope's charitable objects.  If in those circumstances we are unable to use all or part of the funds for the benefit of our child in accordance with Tree of Hope's charitable objectives, then any funds that cannot be used will be transferred to be used for the general charitable purposes of Tree of Hope.

 Thank you so much for your support, it is hugely appreciated.