Lucy Marsden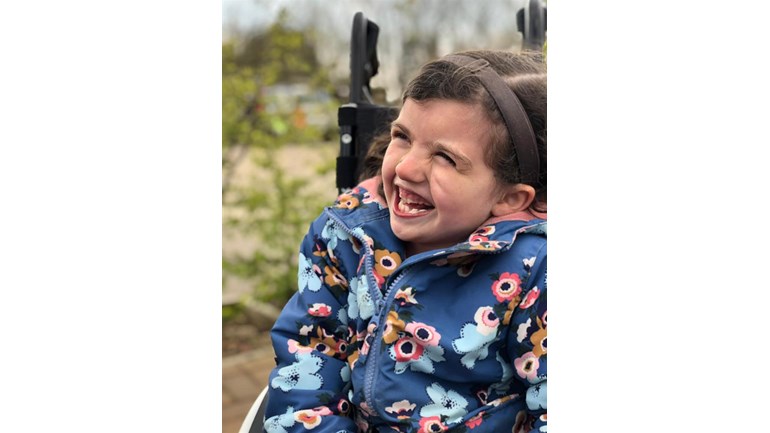 Lucy's challenges affect all aspects of her life, and she faces daily challenges most children will never experience. We want her to be able to experience the countryside like any child should. We want to take out into the Peak District, the Lake District, our local Woods and when on holiday out into the Forests and onto the beaches. We cannot do this as a family easily and as Lucy grows up, it will even more challenging.
She loves being outside but we are having to make decisions we don't want to because of the accessibility of the countryside for people with disabilities. We are hoping that with this all terrain wheelchair we can get out and about, see the beautiful country side and enjoy everywhere we want to go.

We love the outdoors and are finding it more and more difficult to access with Lucy due to her challenges. If you can spare any money to help us achieve this, it would make a huge difference.
Thank you.
We are fundraising through the charity Tree of Hope, please read below their legal stuff...
7.5% of all donations to Tree of Hope in relation to thisappeal will be allocated to the general charitable purposes of Tree of Hope tocover our core operating costs.
If we raise insufficient funds, or surplus funds, then thefunds will be used, if appropriate, to fund support for our child's needs inaccordance with Tree of Hope's charitable objects.  If in those circumstances we are unable touse all or part of the funds for the benefit of our child in accordance withTree of Hope's charitable objectives, then any funds that cannot be used willbe transferred to be used for the general charitable purposes of Tree of Hope.