The LoveBug Fund for Neve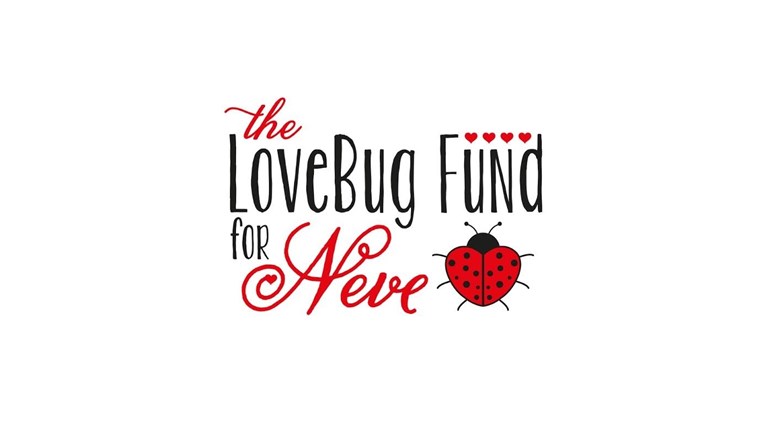 Thanks for taking the time to visit our JustGivin page.
In January 2012 I went into premature labour. Due to acomplication called twin-2-twin transfusion at 27 weeks and 5 days I suddenly gave birth to our girls, Neve and Imogen. Unfortunately we lost our first twin Imogen and I had to be rushed into to theatre for an emergency caesarean tosave Neve.
Born weighing just 723 grams, Neve had to be resuscitated. She was so tiny, so weak, unwell and was rushed into to Milton Keynes neonatal intensive care unit to fight for her life.
Neve spent a total of 5 months between Milton Keynes and John Radcliffe neonatal intensive care units, heavily ventilated for 2 and a half months fighting infections and general keeping the doctors and nurses constantly on there toes! Some days were just ok and some days were so bleak we had to live minute by minute, hour by hour, wondering whether we would everwalk out the hospital with her in her car seat.
We aged a year every time her buzzers went off and another 5 very time she decided to have her blue moments as we called them – when she stopped breathing. Just when you thought you were out of the woods there was something else lurking round the corner to knock you back again!
5 long months later Neve finally came home to complete our family. Due to her rough start in life we found out that she is profoundly deaf and has cerebral palsy. In 2013 she underwent an operation for bilateral cochlea implant which was a great success. She enjoys everyone waffling on all day to her but I think most of all she just enjoys the sound of her own voice.
Neve's type of cerebral palsy affects all four of her limbs. She has what is called low tone in her trunk with poor head control which means she is unable to sit unaided. We are unsure of her future in as far as whether she will be able to walk and talk but you can see the want and determination to do things in her eyes. It's just a fight against her body!
So here we are 2 and a half years on. You can imagine how hard it is for us as parents to not see our child thrive in the ways you had planned in your mind while those hopes and dreams you had for them before they were even born seem unreachable and you have to make new hopes and dreams for simple tasks like being able to sit or feed herself! But everyday Neve doessomething new and although small and insignificant to most parents, to us it's so huge. 
Everyone wants to give their child the best in life tohelp them reach their potential, unfortunately for children like Neve it comes with quite a price tag, one that as a family we are unable to afford and these specialised treatments are unable to be funded by the nhs. 
We are fund raising for Tree of Hope so that Neve will be able to take part in ABR therapy, based in Scotland and Belgium. We will have to travel 3 times a year for the training and therapy. We hope that it willdecrease the amount of tension in her limbs but also help her gain head control and more trunk strength.
If we exceed the target amount or if we do not raise enough funds, or if they cannot be used for any other reason, the funds raised will go to Tree of Hope to assist other sick children.

It would mean the world to have your support by making a donation.
Thank you so much.
--------------------------------------------------------------------------------------------
30/5/17
hi everyone!

I know its been some time since updating you all on Nevebug and we are sorry for that, time has just slipped away from us!
We initially set up this page to raise funds for her therapy and any equipment she may need which is always be the case but we feel we have gone as far as we could with the therapy we chose at this stage. We have put some of the funds towards new seating for her to which we will add some photos for you to see.
Neve has been in full time education at a specialised school called Redway, I cannot tell you how amazing the school & all its teachers are. She absolutely loves going & thrives from it!!
Over the past couple of years we've discussed what we should do with the funds raised that would benefit her the most, Neve loves to be outside with sounds, textures, colours, smells and things to do so we thought our next thing would be to build her a completely wheelchair accessible sensory garden & incorporate some of the therapies that she enjoys doing at school (like bounce/rebound therapy).
We'd like to thank everybody for their constant support over the years, this is going to give us one very happy 5 year old!! YEP SHES NOW 5!!!!!!!!
Love
NEVEBUG & FAMILY



Donating through JustGiving is simple, fast and totally secure. Your details are safe with JustGiving – they'll never sell them on or send unwanted emails. Once you donate, they'll send your money directly to the charity. So it's the most efficient way to donate – saving time and cutting costs for the charity.