Life for Lewis Appeal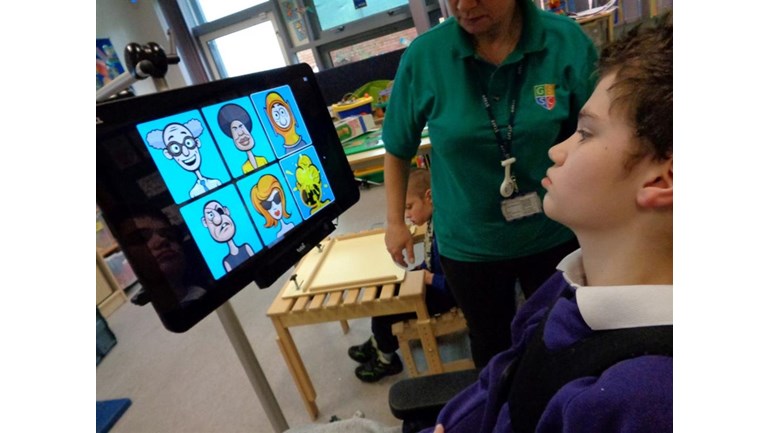 RAISING MONEY FOR VARIOUS DISABILITY SPECIFIC ITEMS, EQUIPMENT, AND HOME ADAPTATIONS/ALTERATIONS WHICH ARE NOT AVAILABLE TO ME UNDER STANDARD NHS PROVISION
(Words from Mum and Dad explaining my condition etc)
Lewis Herbert was born in November 2002.  He was diagnosed with West Syndrome at 3 months of age.
This has since developed into a condition called Lennox Gastaut Syndrome (LGS).  LGS is a rare and extremely severe form of epilepsy with multiple seizure types.  It causes severe global developmental delay.    
He can have 100's of different seizures every day and his condition is resistant to any medication or therapies which have been tried. 
He is severely disabled and unable to do anything for himself.  He relies on us for all his personal care needs.  He requires 24hr care on a daily basis and we have both had to give up work to look after him. 
During 2015 we raised enough money for my dream of a wheelchair accessible/sensory garden at home.  Thank you so much to each and everyone of you who donated towards my new garden it's absolutely amazing, and I can now access my garden in my wheelchair and spend quality time together with my Mummy, Daddy, sister and brother all together in our back garden, something which I have never been able to do.   Full details about the garden are below;
My Mummy and Daddy have decided to continue fundraising for me as unfortunately due to my complex disability I am always going to need various disability specific items and equipment which are not available to me through standard NHS provision.  The majority of the items are a necessity due to my extremely complex disability and condition. 
Please find below items which we have already raised the funds for and which are already making a huge difference to my quality of life. 
Wheelchair Accessible/Sensory Garden  (Target achieved and item supplied) Approx cost = £25,000,00
New suitable manual Chunc wheelchair (Target achieved and item supplied - Approx cost = £5000,00
New suitable seat for my Mustang electric wheelchair (Target achieved and item supplied) - Approx cost = £1000,00
A suitable ipad with mounting wheelchair arm/s and sensory/cause and effect applications - (Target achieved and item supplied)
Approx cost = £1100.00

Eye gaze communication system - Including look to learn and Sensory Eye FX software (Includes an all-in-one PC, screen, USB eye tracker,  and mounting trolley on wheels) = £4000.00 approx cost
(Target achieved and item supplied)
A deposit for a suitable wheelchair accessible and fully adapted Motability vehicle = £12,000.00 (Target achieved and item supplied)
I'm currently trying to raise funds for the following;
Therapy/Companionship Dog and appropriate training (To be my companion and best friend, and to sit on my lap and also alongside me in my wheelchair and soft room (so I can feel it's warmth), this would have a calming influence on me).
House Adaptations/alterations - Any items and works required to help me safely access the downstairs of my house in my wheelchair as I'm getting bigger and so is my wheelchair!.  Also any necessary adaptations/alterations required in my house, to allow my Mum and Dad and carers to continue to look after me at home due to my complex condition and severe seizures. 
New Wheelchair Accessible Front Door with Low Threshold and suitable fixed ramp to allow safe access to and from my house as my Wheelchair has got bigger as I'm growing!.
New replacement floor mats for my sensory room as they have worn and will need replacing soon as it's becoming more and more difficult for my mum and dad, and carers to safely walk on them to provide me with all my care needs.   
A new built bedroom/storage room as close as possible to my bedroom.  This will be for my mum and dad and carers to be close to me overnight to provide oxygen and VNS therapy as well as looking after me and making sure I'm safe whilst having seizures. The room will have a single bed in it for my mum and dad and carers overnight.  The room is also required as I now have so much specialist equipment and medical supplies, food etc that my Mum and Dad need more space to store it as there is no room left in my bedroom !.   
I would be so very grateful if you were able to donate any amount to help me try and reach my targets and dreams, and to help improve my quality of life on a ongoing basis.   
Much Love,
Lewis x

For more details about me and the "Life for Lewis Appeal" please visit my brand new website!
To donate text SENG50 £ (your amount) to 70070

Donations by Cheque
Cheques
Should be payable to the "Tree of Hope".  But please make sure that Lewis Herbert (Life for Lewis Campaign 2) is written on the back of your cheque and send it by special delivery to:
Tree of Hope, Salford House, Salford Terrace, 19-21 Quarry Hill Road, Tonbridge, TN9 2RN.   
METRO BANK - TREE OF HOPE, A/C: 21862665  Sort code: 23 05 80

Should we exceed the target amount (or if we do not raise enough funds, or if they cannot be used for any other reason) the funds raised will go to the general funds of Tree of Hope to assist other sick children.