Lewis' Fund- HelpLewis to Talk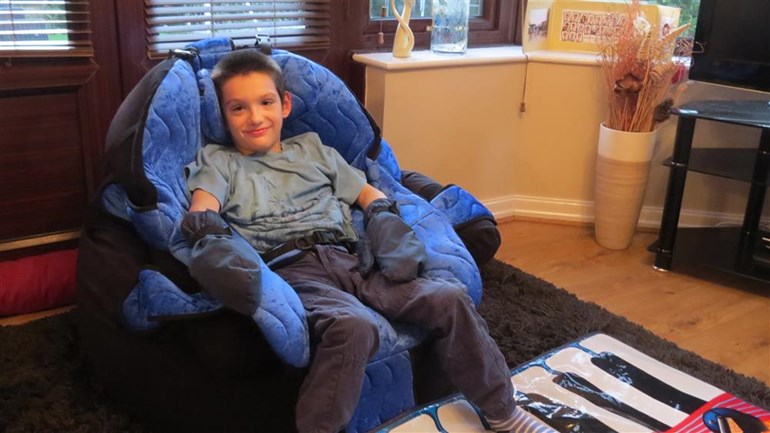 Thanks for taking the time to visit my Just Giving page.
My family are raising funds for therapy services and equipment to help me to be able to communicate my wants and needs and to talk to my friends.
I am 11 years old and was born with a rare genetic condition which affects my whole body. I can't move independently but I can  communicate.  I understand everything you say to me and have always let people know how I feel with a smile, a frown or by looking at objects and pictures.  I now use an eye-gaze communication aid to talk. I am trying to learn to express myself clearly and to find the words I need to chat, as I have not had access to language before.
I love playing with my brother and my friends. I play with Avenger characters, wrestlers and lots of board games. Some of the money raised will help to pay for speech therapy so that I can continue to learn to use my eye-gaze communication aid to chat to my friends.
I need to be well supported in a range of equipment in the day to keep me comfortable and to enable me to use my communication aid. Regular physiotherapy helps to keep me comfortable as my muscles can be very tight and stop me from sleeping at night. Standing up helps to stretch my muscles. We are currently raising money for a new standing frame that I can use at home.
Thank you for supporting me
Lewis x