Kitty's Wish to Walk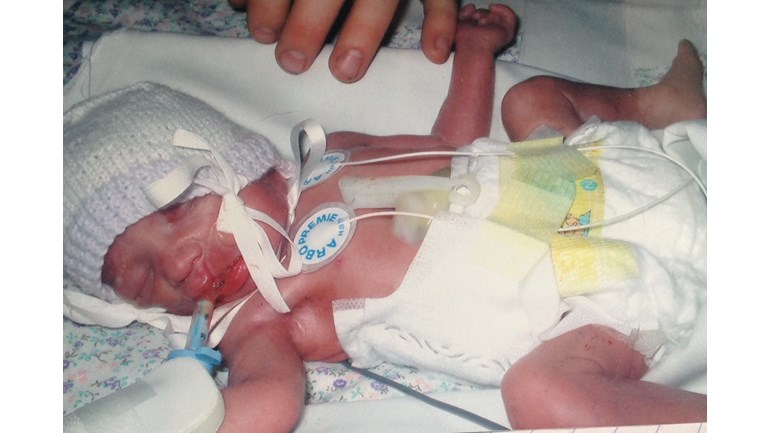 my beautiful daughter Kitty-Boo underwent life changing surgery on the 9th Feb 2015 by having a complex procedure called SDR,@ the BRISTOL CHILDRENS HOSPITAL,Kitty was born 3 months early and as a result suffered bleeding on the brain and was diagnosed with cerebral palsy @ 13months old.The SDR operation has been nothing short of a miracle,Kitty can now amazingly walk on her own for a short length of time unaided,she took her very 1st unaided steps 7 months after the surgery something that still overwhelms me to this day.Kitty is over the moon to have progressed this much,and amazes me every day.Kitty had her 2 year review in february of this year and the physios was blown away by her progress and how far she has come and what she can do now.We are waiting to be seen by Dr atherton @ Bristol to see if kitty needs to under go a further procedure to have both hamstings lengthened,because it has been noted that she is becoming tighter especially in her left leg.I am still trying to raise the much needed funds as Kitty still has to do daily physio,treadmill work,her FES machine leg gaiters and an hour in the lazy spa which substitues for hydro,the stretches i get out of her legs from being in the water is just amazing!! 😊,the NHS now only see Kitty for an hour every 6-8 weeks which means we are still having to pay for her private therapy frequently,the money raised still goes towards helping pay for this now and in the future,specialist clinics she attends,orthotics and anything else that comes up which will continue to help kitty progress to the best of her ability.Kitty does not regret this operation ever and neither do i so i will do everything i possibly can to help my daughter reach her dreams of running in a school sports day race,and being able to one day dance around the dancefloor with her sister Charlotte,anything you can do to help to raise money,please do not hesitate to get in touch via kittys facebook page,and help me help my determined Kitty-Boo reach for the stars.   
Anything you can do will make a huge difference to my life. 
Would you like to help fundraise?
I bet there is a challenge you have always been scared to do. Now is the time to do it and make a difference!! You can jump out of a plane, do a bungee jump, have a cake sale or climb a mountain or maybe something even more crazy!!! If you would like to do this please get in touch with my parents on 07944 887933 and they will send you everything you will need and support you in your challenge or event. Here is the link to the sponsor form to get you started;  
http://www.treeofhope.org.uk/wp-content/uploads/2014/07/Support.Sponsor-Form.docx
Please make a donation :-) 
If fundraising isn't your thing please consider donating. Even the smallest amount will make a difference.
Donating through JustGiving is simple, fast and totally secure. It is the most efficient way to donate and it saves time and cuts costs for the charity. You can send a text to 70070 and please put the code KBLC50 and the amount you wish to donate. Or follow the instructions on this page.  
Alternatively you can; 
1) Send a cheque to Tree of Hope with Kitty's name on the back (Kitty-Boo Cox) and send it by special delivery to; 43(a) Little Mount Sion, Royal Tunbridge Wells, Kent, TN1 1YP.
2) Send a bank transfer to Tree of Hope; Account Name: Tree of Hope: Branch: HSBC Bexhill on Sea: Sort Code; 40:10:14 and account number: 31498045
It is difficult to put into words how grateful I will be for any help. 
Should we exceed the target amount (or if we do not raise enough funds or if they cannot be used for any other reason) the funds raised will go to the general funds of Tree of Hope to assist other sick children.