Leg It For Lewis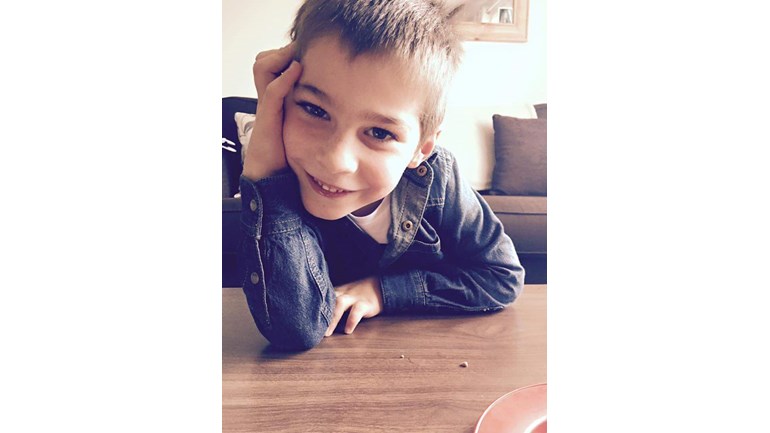 Hi, I am Sarah! My son Lewis who is 8 years old was born 16 days overdue by emergency casarean section following a 58 hour labour. Lewis & i live with my husband Graeme & his brothers Caleb (3) & Aaron (2). We live in a small town in Aberdeenshire, Scotland. 
Sadly, Lewis suffered a lack of oxygen to the brain throughout this prolonged labour which has led to him having epilepsy & spastic dyskinetic quadriplegic cerebral palsy. Damage to the area of the brain which controls the bodies muscles, also leaving the muscles extremely tight (spastic) & painful. Everyday is a tough challenge for Lewis & he gets through it with sheer determination & always a smile. However, his only way of independent mobility just now is to bunny hop on the floor or using a walker. Lewis relies on us for all of his daily needs, feeding, changing, getting around by being carried or in his wheelchair, as you can imagine an 8 year old is pretty heavy! 
As there is currently no cure for cerebral palsy, we are hoping to raise funds to help with treatment which would make life easier for Lewis' mobility & self care. 
We will be travelling to South Houston in Texas for Lewis to have SPML surgery with Dr Yngve. One of only 2 surgeons in the world to perform this surgery. This is happening on 14th July 2017. It is a non invasive surgery with no cutting or stitches involved. Dr Yngve will use a very very fine needle like those used for eye surgery, to pierce tiny holes in the myelin sheath surrounding lewis' muscles most affected by spasticity. This will lengthen the muscles reducing the tightness. He will also inject nerve blocks to the areas affected by dystonia so lewis will no longer experience uncontrolled muscle movements! Overall, This surgery will 
-greatly improve Lewis functional mobility (with a possibility of giving the ability to walk unaided),
-reduce pain, prevent muscle contractures & bone deformities 

- enable lewis to lead a more independent future & improve his quality of life 
We will also require funds to cover intensive post op private physio sessions & equipment. Lewis is non verbal, however he has excellent understanding & is able to communicate with us using word variations or Makaton. He would love nothing more than to be able to do all the things we sometimes take for granted in our daily lives.

Our main goals fundraising are to allow Lewis to have pain free legs & one day walk, run, climb & play with his friends, cousins & brothers! Please help make Lewis' dream of independent childhood a reality, whatever you can contribute would be so very gratefully received. 

Thanks for taking the time to read our story!
Sarah, Graeme, Lewis, Caleb & Aaron xx
Follow Lewis' progress on our Facebook group, search for "Leg It For Lewis"