Leah's wish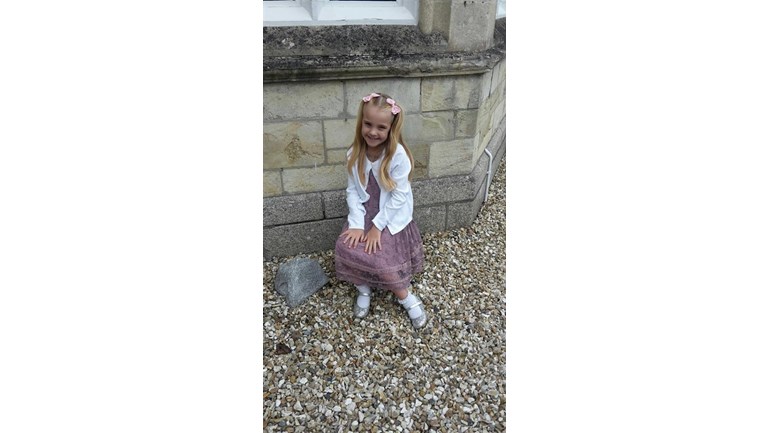 Leah was born 12 weeks early and weighing just 2lb 6oz, she spent the first 3 months of her life in the neonatel unit at Russell's hall hospital in dudley, all the doctors told us she would be delaid in her development due to her prematurity but as the first year past she was still unable to sit up by herself and there was no sign of her crawling.
At around 18months Leah had an MRI scan and from the results the consultant diagnosed her with spastic diplegia,a form of cerebral palsy that means the muscles in her legs are tight and make it unable for her to put her feet flat on the floor and allow her to walk. 
For the first three years of her life she was doing well with the physio that was available to her on the NHS although still unable to walk she was gaining strength and confidence, unfortunately we moved house and crossed the borough to a different council and the lack of care and interest in her condition has become unbearable.
We are trying to raise this money for a life changing operation, plus equipment that will help Leah thought the process that will enable Leah to take her first steps unaided, SDR( selective dorsal rhizotomy) is a neurosurgical procedure aimed at reducing the spasticity (tight and stiff muscle tone) in her legs and after intense physiotherapy she will hopefully be able to do all the things her friends do,
Leah is a bright and happy 8 year old girl she understands that she has poorly legs and she does her best to carry on as normal, she tries her hardest to take part in the other things her friends are doing but unfortunately not everything is avavible to her.
Since starting school in September 2013 she has been using a Kaye walker to get herself around, she loves going to school and all the staff and other children are brilliant with her and they keep her involed with everything, it was amazing seeing her take part in her first nativity and although her school has a lot of steps they do there best to get her around the school using a wheelchair to take her to lower parts of the school so she is not left out . 
And this is why we need your help, this operation costs a lot of money and so does the  specialist equipment that will help her develop and  unfortunately the NHS will not offer it to help our children live a regular life that most people take for granted.
Please help if you can, no matter how small of a donation it will all help, we thank you in advance. 
 The funds raised will go to the general funds of Tree of Hope to assist other sick children if we exceed the target amount or if we do not raise enough funds, or if they cannot be used for any other reason.