Konstantinos Agrapidis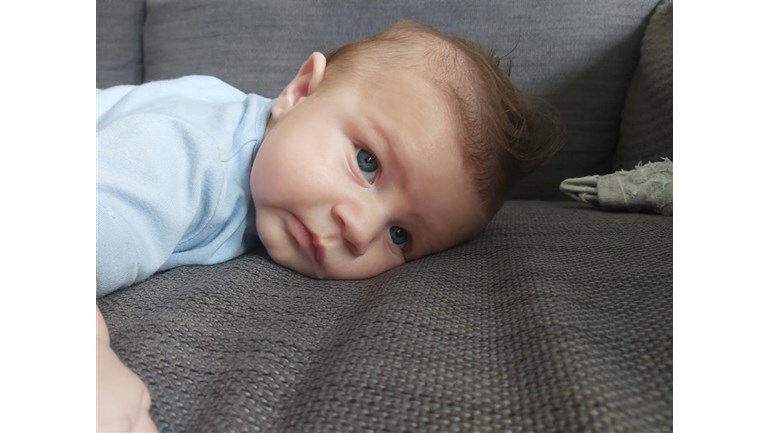 Good Day and thank you for taking the time to read our story. 
My name is Panagiotis,  i am 37 years old, originally from Greece but been living in the UK for over 24 years. 
I have 2 children, a daughter who's 9 years old and a 10 months old son. 
My son was born under C section due to complications and as such he has a Major flat head syndrome which has not been rectified naturally. We have spoken to a specialist who examined my son and advised he is on the major chart and it needs to be rectified as soon as possibly as there is a high possibility his head will not recovery from it and so it may cause issues when his older, ie wearing a helmet or been bullied at school.
They have advised he needs to wear a special helmet that will be designed for his head in order to help his head grow naturally. Unfortunately this helmet is not covered under NHS or private medical insurance and the cost to obtain it its £2.670
Due to the fact that we are on a time scale as if the child reaches 14 months it will not be able to rectify the flat head condition , we required to pay this money as soon as possible. a deposit of £850 was need it within a day of the first consultation with the rest of the money required as soon as the helmet is made. 
I would like to ask for any support you maybe able to offer, there is no small amount that can help. 
I believe the KIDS are our future, teach them well and let them lead the way. Your contribution will have an impact on a child's life but also growing up, it will break any parents heart to see their kid being bullied because they look different.
Please help Konstantinos to grow up to be a Greek GOD and not a Greek Minotaur. 
We would like to thank each and everyone of you for your support and should you wish to stay in touch with his treatment or growing up development please contact us. 
Thank you 
Panagiotis & Maria 
7.5% of all donations to Tree of Hope in relation to this
appeal will be allocated to the general charitable purposes of Tree of Hope to
cover our core operating costs.

If we raise insufficient funds, or surplus funds, then the funds will be used,
if appropriate, to fund support for our child's needs in accordance with Tree
of Hope's charitable objects.  If in those circumstances we are unable to
use all or part of the funds for the benefit of our child in accordance with
Tree of Hope's charitable objects, then any funds that cannot be used will be
transferred to be used for the general charitable purposes of Tree of Hope.

If you have any questions at all please do not hesitate to call the family
support team on 01892 535525.