The Alfie O'Neill Appeal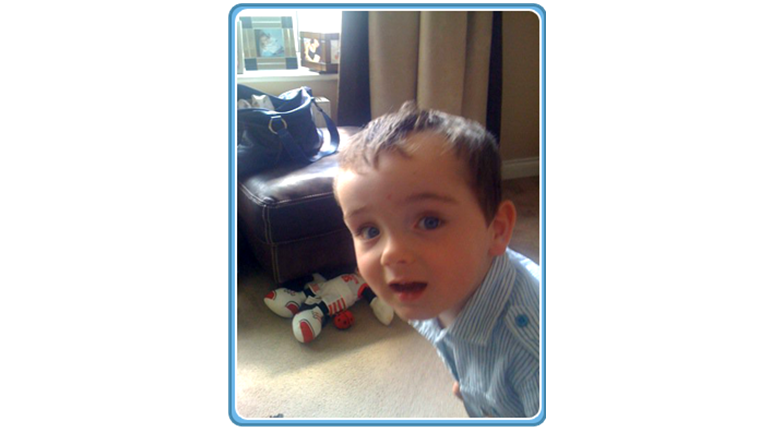 Thank you for taking the time to visit our JustGiving page.
Alfie is a wonderful little boy who brings a lot of love, laughter and tears to everyone who knows him.                                         Unfortunately, Alfie was born prematurely and as a result suffers from cerebral palsy which has confined him to a wheelchair. Alfie comes from a loving, caring and dedicated family who just want to give him the best possible start in life.                                           Alfie attends mainstream school and has made some great friends. But it is tough on Alfie and heart breaking for his parents to have to watch, in frustration, as his friends play in the playground, walk home from school or simply play in the park when he is unable to do the same.                                                                                                     As a community, it is our most heartfelt wish that we raise the money Alfie needs to walk, run, play and enjoy his childhood and his future. Alfie and his parents found out he was an ideal candidate for SDR (Selective Dorsal Rhizotomy) surgery. This is not available on the NHS. We are very pleased to say that enough funds have been raised to cover the cost of this surgery and Alfie had his operation at Great Ormond Street Hospital on 9th May 2014. Alfie now requires intense physiotherapy to ensure the operation is successful. Again, this is not available on the NHS. We are therefore still fundraising for this amazing little boy.                                                                There have been numerous fundraising events for Alfie including a Music festival, Skydive, Abseil, Valentines Ball, Children's New Year's Eve Party, Bicycle Ride and so much more. The funds raised to date are over £30,000. This has covered the cost of the operation and some of the expensive physiotherapy. We are therefore still fundraising to keep this important part of Alfie's treatment going.      So please, show Alfie support and dig just as deep as you can – and in a few days, weeks, months, come back and dig some more!
Thank you to those of you who have donated and supported Alfie.
 Please donate to Tree of Hope now and help us to change a little boy's life!