Khalid's Heroes - Tree of Hope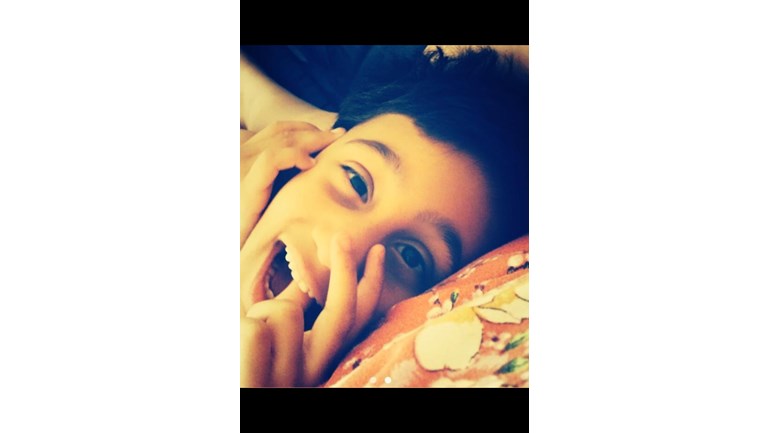 Thanks for taking the time to visit my JustGiving page.
Khalid is 7 years old and was diagnosed with four limb cerebral palsy when he was 1, which mainly affects his legs. It causes too much spasticity in his legs meaning he is unable to walk unaided and struggles to do daily things which we all take for granted. 
Since he was diagnosed, he has worked his socks off! The past 7 years he has battled through numerous admissions to hospital, hospital appointments, pain, spasms, growth spurts, lack of speech and frustration and his determination is winning! He wears AFO's and walks with a kaye walker, has a standing frame and loves hydrotherapy. His main form of getting around is his wheelchair. 
On January 10th 2014, Khalid had an operation called a 'Selective Dorsal Rhizotomy'. The operation helped reduce the spasticity in Khalid's legs by identifying the nerves that relayed the message from the brain to the legs telling them to stiffen and cutting 75% of them. This will help him to have a more independent life. The post operative therapy is intensive, and Khalid is having therapy 5 times a week. 
Following Khalid's operation, his neurosurgon advised us that they had to cut so much of the nerves, that is was clear that he was living in considerable pain. We were fully aware of that, and that was our primary reason for Khalid having SDR; to reduce the constant pain he was in. He is now 3 months post op and I am happy to report that he no longer complains of pain and his quality of life has improved so much!

We are looking to raise £20,000 to pay for Khalid's therapy costs for 2 - 3 years following his operation. The operation is just the start of a journey for Khalid, but with the therapy post op and his determination, this will change Khalid's life.
*** Please please dig deep and sponsor our handsome, strong and courageous little boy ***
THANK YOU!
Should we exceed the target amount (or if we do not raise enough funds, or if they cannot be used for any other reason) the funds raised will go to the general funds of Tree of Hope to assist other sick children.