Hey Jude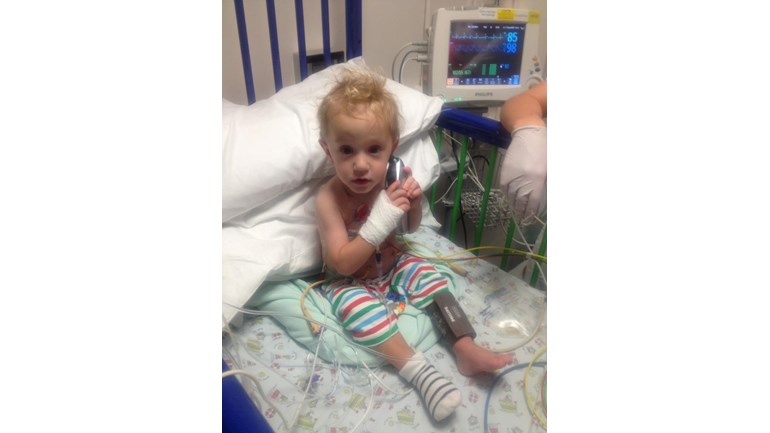 Jude is a special little boy aged 2 from Purbrook in Hampshire who smiles through the pain.
Chronic intestinal pseudo-obstruction has torn our family in two and we would like to raise awareness of this rare gut condition that affects only a handful of children each year in the UK.
Jude is unable to eat or drink and is fed via a central line straight into his heart. He is in intestinal failure and requires 16 hours a day of parenteral nutrition (PN). PN is feeding a person intravenously, bypassing the usual process of eating and digestion. This is Jude's only source of food or fluid.
In the future we are considering taking him to a hospital in Ohio, USA where they are leaders in this field of medicine. Currently they are trialing gastric pacemakers which stimulate the gut to contract allowing digestion to happen.
There is no known treatment for this rare condition.
Tree of Hope have kindly given us the money to purchase a special chair for Jude so he can eat in a more comfortable way.
Please help us to make other children's lives more comfortable too.
Thank you x