Keep Ciara Walking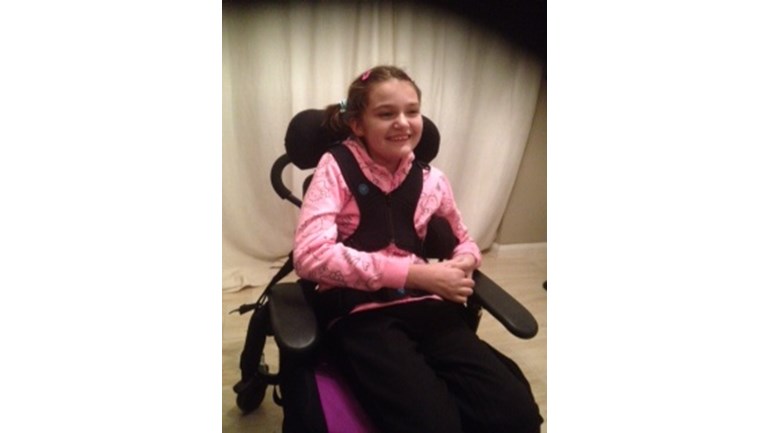 Thanks everyone for donating.  Ciara is now going to America for treatment but this is just the beginning of her journey and I will help Sam, her mum, to find other treatments she may be able to have in the future to improve Ciara's life and Keep Ciara Walking! Please carry on liking and sharing the page.  I worked out 10,000 purely based on figures to get her there never dreamed we'd get here thank you everyone and let's keep Ciara walking xx
Absolutely amazing thank you everyone who has given even a penny to Keep Ciara Walking we have reached the target of 10,000 which was the minimum needed to get her there. Thank you everyone
£5000 that is 50% of our total www.justgiving.com/keepciarawalking keep sharing xxx thank you just thank you Ciara will go to America x wow just wow
Omg we are at 22% of our target I am in shock! £2,273.38 raised. Incredible effort Ciara and her family will go to America x thank you everyone please keep sharing
Brilliant effort everyone nearly at £1500 keep liking and sharing. Thank you
Happy Weekend everyone please carry on liking and sharing this and the Facebook page www.facebook.com/operationciaraamerica Brilliant start to the campaign let's get Ciara to America!
We have hit the 10% mark £1,021 given so far thank you everyone. Remember to like and share www.facebook.com/operationciaraamerica too thanks
£956 so far. Well done everyone! Thank you we are nearly 10%. so 90% to go. Please like and share www.facebook.com/operationciaraamerica too
wow that's amazing thank you so much we've raised £366 now for Ciara. 3% of our target of £10,000
Ciara is a beautiful angel from Stratford upon Avon who loves to kiss everyone. Unfortunately, at the age of 3 she was diagnosed with Rett Syndrome, a rare condition that affects the development of the brain. It can cause severe physical and mental disability that begins in early childhood. 
Ciara was unable to communicate leaving her extremely frustrated. As she grew up we believe she began to accept her condition as she became placid and patient. Now at 13 years of age she has developed scoliosis with a 78 degree lumbar curve. The consultant has explained that due to hormones in teenage years this will regress dramatically leaving her ribs rubbing against her hips. The only option in the UK is surgery, meaning a metal rod being inserted into her back and her spinal cord attached to it.
There would be extreme complications with the surgery for Ciara. Should she survive the operation, as she is allergic to metal, it will cause further brain damage, stop her from walking and will encounter constant infections in her spine.
There is a treatment programme at the Clear Institute in Miami that stops scoliosis from progressing further and even reverses it to some degree. This relieves pain and avoids surgery. The two week intensive treatment programme pulls the spine towards the correct position and stops the scoliosis from progressing. Parents are trained on how to use a traction chair which is to be used daily at home to allow the spine to maintain the correct position. The treatment has been proved to work on children with Rett Syndrome. £10,000 needs to be raised for Tree of Hope to allow Ciara her life changing treatment.
Ciara has a tube in her stomach in which all food is fed through and so her mum Samantha is also studying a diploma to qualify her as a nutritional therapist.  This is to enable her to have a better understanding coupled with the qualifications to allow her to treat Ciara and hopefully pass on this knowledge to others with a similar condition or type of illness.
Should we exceed the target amount or if we do not raise enough funds, or if they cannot be used for any other reason, the funds raised will go to the general funds of Tree of Hope to assist other sick children.


Donating through JustGiving is simple, fast and totally secure. Your details are safe with JustGiving – they'll never sell them on or send unwanted emails. Once you donate, they'll send your money directly to the charity. So it's the most efficient way to donate – saving time and cutting costs for the charity.