Katie's Dreams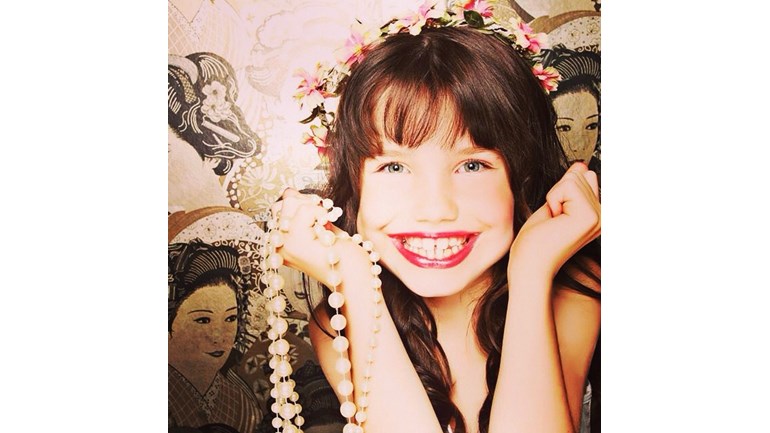 Thanks for taking the time to visit my Just Giving page.
Katie was born at 29 weeks and weighed in at 1lb 5oz she was that tiny you could see her veins through her skin.  When she came home at 3 months old she had to stay on home oxygen for a year as she had chronic lung disease and it helped her breathe.  She wasn't diagnosed with Cerebral Palsy till she was 6 years old!
She couldn't crawl or do anything and I remember the first time she took her first steps she was 5 years old I couldn't stop crying it's an amazing memory as she got more stable she would walk but very high on her tip toes causing her a lot of pain she had daily Physio to reduce the tightness in her legs but as she kept on growing it wasn't really working we found out about an operation called Selective Dorsal Rhizotomy a spinal operation where they cut some nerves in her back we were so so lucky to get this operation on the NHS may 2014 and then a few months later she had another operation where they lengthen her calf muscle. 
Since then her tip toeing has stopped and she uses a walker to walk around with but now she has something called in-towing where her legs twist in it has got quite bad now her knees meet when she walks, Leeds hospital want to do an operation called Femoral Derotation Osteotomy they have to completely rotate the bone on the hip recovery is 6-12 months she will have a body cast on that goes from her feet to her waist. 
So the reason why im trying to raise £20,000 is beacause Physio for this operation needs to be intense,  hydrotherapy is really good for the programme too so I want to raise money where she can go twice a week for hydrotherapy and once a week for private therapy and I will do the rest at home
She currently doesn't have a proper wheel chair and she will need one after this op as there is no way of getting her about and it will need to be comfortable for her 
All we want is for Katie to have the best therapy she can get, she will have to sleep downstairs for a while as we won't be able to carry her upstairs it's going to be extremely difficult for our family but I know we will be able to get through it,  she try's her hardest at everything she does so I know the money won't go wasted.  
All Katie wants to do is be able to join in with her friends at school and be able to go dancing and not find it hard, she has so many dreams and we really want them to come true for her she has missed out on so much in her 9 years and I just want her future to be the best it can be. 
Thank you so much for even taking the time to look at our just giving page. 
There is a facebook group called Katie's Dream if you want to see more updates
 we appreciate every thing people do for us and for all your donations x