Funding Jude's SDR operation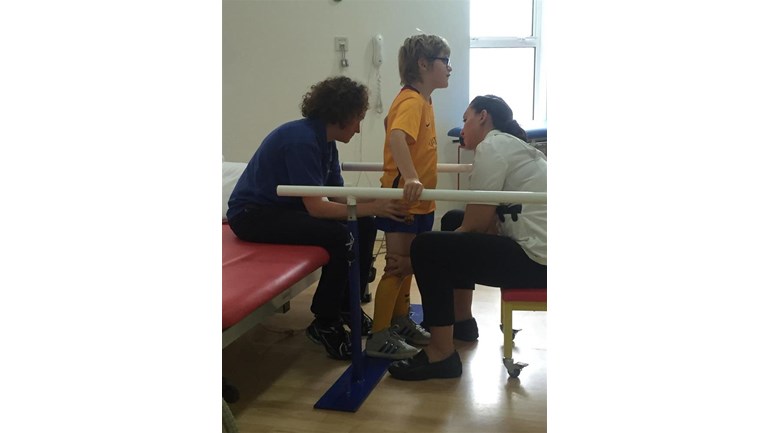 After my wife had two ectopic pregnancies over a two year period we were desperate to have children. We privately funded IVF treatment after we found that the NHS would not fund us because we lived in the wrong post code area. We were extremely lucky to fall pregnant with twins on our first attempt and after 34 weeks my wife gave birth to a boy and a girl. Jude weighed 3 pound 10 and spent the first three weeks of his life in special care. Once home it became obvious that his motor skills were not developing normally as he could not sit unassisted for over 12 months and only took his first steps independently at age two. He was then diagnosed with Cerebral Palsy which felt like a dagger through our hearts. He has continued to walk independently but on his toes and has numerous falls every day.
Jude is the most inspiring and incredible little boy that any parent could ever wish for as he continues to fight this condition. He is the most active little boy that you could imagine and joins in most games with any other child. However, Jude cannot keep up with everybody else and he gets knocked over easily when playing football or any other physical activity. As the song goes "he gets knocked down but he gets up again". He understands his disability but this never stops him from trying but there are occasions when he feels low. There are occasions when he brings a tear to our eyes like on sports day when he started to cry before school and asked if he could not go because he is the slowest in the school. He is so determined to be the best and it becomes very difficult for him to accept when his disability gets in his way.
Jude has just had a life changing operation at the Portland Hospital London called Selective Dorsal Rhizotomy (SDR). This is a neuro-surgical procedure during which the selected damaged nerves in the spinal cord are cut and reducing the tightness in his muscles allowing him to walk in a more normal way. This will not only help him to function better now, but also to avoid a degeneration in the future resulting in him losing the ability to walk as he ages and the possibility to use a wheelchair.
This operation is the start of our new journey and will only be effective if Jude takes part in an intensive, rehabilitation programme to re-build his strength and re-educate his brain into better patterns of walking and moving. He will need physiotherapy and a variety of activities such as horse-riding, climbing and swimming, and he will need to be doing activities every day of the week. He will also need to do daily stretching and strengthening and exercises at home.
Only some very basic care is provided by the NHS and the cost of private physiotherapy, a variety of extra activities and equipment to use at home, such as a treadmill and total gym, have to be met by us. We are raising money for Tree of Hope in order to be able to continue with the ongoing physiotherapy and AFO's for £5,000 to give Jude the opportunity to be the best he can be!