Walking for Jude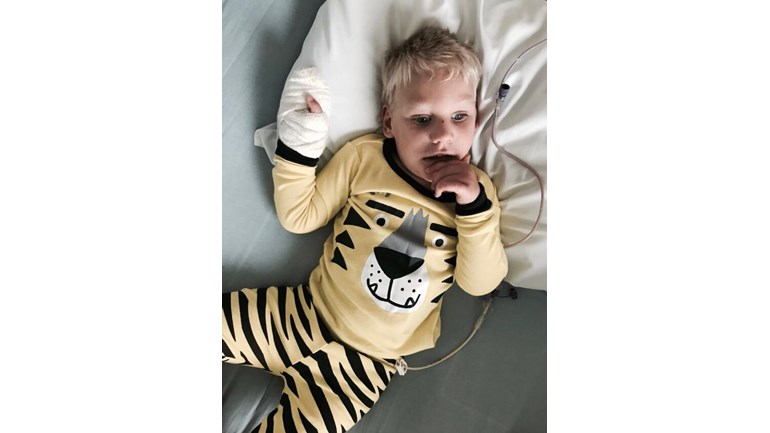 On July 21st Stephen and I will be taking on the Jurassic coast challenge - walking 100km non stop from Poole to Bridport which will take approx 25 hours. This is set to be the most challenging of the 100km challenges I have done so far.

I took a year off from walking a very long way.. mainly because I was still losing toenails from the year before, and also I couldn't think of how best my fundraising could help Jude. I could continue to raise money for charities that cover Jude's diagnoses', but as it stands at the moment he receives no outside help from any organisations. He relies solely on the NHS and the services they offer, which sadly often fall short of what he fully needs, and he also goes to a fabulous nursery where his carer Lily is an important part of his life.

This is when I thought how can we help Jude himself..  We know very little of what Jude is thinking, but what we like to think is that we know when he is happy. We know he is happiest when he is surrounded by his family, especially twin brother Arthur, and big sister Stella. Mostly he likes to be outside with them, and over previous summers we have hired cargo bikes where he can travel in the front and feel the wind in his face, speeding along the seafront in Brighton. We would love nothing more than to be able to buy a similar bike suitable for Jude that we can use throughout the year so he can continue to enjoy his special outings with the family. Arthur and Stella are already fast bike riders, and it would be great if Jude could keep up. There is no miracle 'cure' for Jude, all we can aim to do is make his life as fun as possible, so that is why I have chosen to raise money to buy equipment that will directly benefit him. As a family we face ever increasing costs purely by having a child with additional needs, and while we would love nothing more than to be able to provide everything Jude needs, we are not in a position to do so. But what I am in a position to do is walk and walk and walk - and this year I've roped Stephen in too. We'll see how that goes.. ;-)

For anyone who doesn't know about Jude - he was born in April 2014, along with his twin brother Arthur. He was discovered at two days old to be missing his corpus callosum, which is the link between the right and left side of the brain. From then on he has faced many challenges. He developed seizures at 3 months old, and still has severe epilepsy which cannot be controlled by drugs - on an average day he may be having seizures 70% of the day. He has a genetic condition linked to the FAT4 gene, so rare it doesn't have a name. He has lymphodoema, a condition which causes his limbs to swell, and currently is untreatable. He is certified blind, although we continue to see small improvements in his visual awareness. He cannot swallow safely, so last August was given a gastrostomy, which is where all his food is given via a tube inserted in the stomach. He cannot move around, although occasionally surprises us by rolling across the carpet further than we expect! He can't talk, and it's often hard to know if he is trying to communicate with his. Sadly Jude and Arthur will be going to different schools in September, and we hope Jude will be able to thrive in an environment suitable for his needs... we do know though that Arthur will miss him dreadfully as they have a special bond, especially at nursery where they currently attend together.

Thank you for reading and any donations will be so gratefully received by our family. Fi, Stephen, Jude, Stella and Arthur xxxxx

Tree of Hope can help us raise these funds to help Jude through the correct channels, and ensure the money is used appropriately for Jude.


7.5% of all donations to Tree of Hope in relation to this appeal will be allocated to the general charitable purposes of Tree of Hope to cover our core operating costs.


If we raise insufficient funds, or surplus funds, then the funds will be used, if appropriate, to fund support for our child's needs in accordance with Tree of Hope's charitable objects.  If in those circumstances we are unable to use all or part of the funds for the benefit of our child in accordance with Tree of Hope's charitable objects, then any funds that cannot be used will be transferred to be used for the general charitable purposes of Tree of Hope.