JP and B Whitley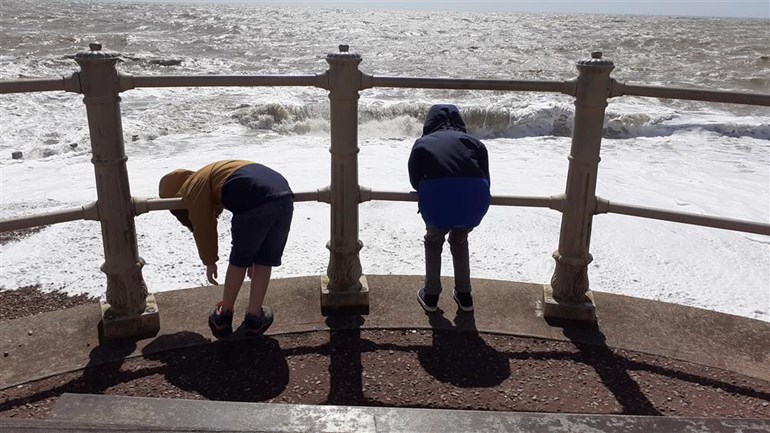 Thank you for taking the time to visit JP's and B's JustGiving page.  
We would really appreciate your help to make getting JP and his brother, B, an assistance dog possible. 

JP has autism, ADHD, sensory processing disorder, and hypermobility.  He often experiences high-level anxiety, which can make it difficult for him to manage in all kinds of situations.  JP has been fortunate to be accepted onto Supporting Paws (Kent) scheme.  When we met a puppy in training, recently, the lovely lady, recognised both boys would benefit from the care and support of an assistance dog.   
B was diagnosed with autism, last year, and he has his own unique needs and struggles.  The wonderful charity, Supporting Paws, trains Labradors, as assistance dogs, to support children and young people with autism.  We really appreciate their help. The Tree of Hope children's charity are supporting us to help raise funds for this.
JP had a traumatic start in life including a premature birth, which meant he needed intensive care support.  Thankfully, JP survived a range of health scares and we had the good fortune to adopt him. He is such a caring, loving, and extremely thoughtful individual. However, his early life experiences and neurodevelopmental struggles have made life a real challenge for him. 
JP is nine-years-old and, sadly, we have had to make the difficult decision to change his school twice. The first school was not able to support JP's fears; and the second school was not willing to make adjustments to support JP's learning disability. He became withdrawn, depressed, and his self-esteem and confidence suffered. JP began to view himself as flawed intellectually and he developed a negative self-image. He stopped wanting to leave the house. At only six years of age, this was heart-breaking to see. Prior to starting school, JP had been a happy, bright, and engaging child. 
We very much hope JP will feel emotionally secure, one day, and we can find him the support he needs. An assistance dog would be an amazing start as the dog would help to calm, reassure, and soothe JP, when he is anxious or stressed. Close physical contact, with his companion, would also confirm JP is safe, likeable, and loved. The connection would also meet JP's sensory needs and offer reassurance at night - to help with his sleep problems (including nightmares). Bonding with an assistance dog would also encourage JP to do things he ordinarily finds hard because his attention would be on caring for the dog. This would help remove the impending sense of risk JP often experiences, when he is away from the security of his home. JP would also develop skills and strengths he can build on - promoting his self-worth and resilience.  All of this applies to B.  However, in addition, a dog buddy will also help B calm, when out and about, and feel safe.  This will helpfully stop (or even reduce) him bolting - something B does when the great outdoors overwhelms his senses.. 
Thank you again for your interest and support. We really appreciate it.
Very best wishes and thanks,

JP and his family.
You can find more information about Supporting Paws on their website: www.supportingpaws.co.uk or visit their Facebook page: facebook @assistancesupportingpaws

7.5% of all donations to Tree of Hope in relation to this appeal will be allocated to the general charitable purposes of Tree of Hope to cover our core operating costs.

If we raise insufficient funds, or surplus funds, then the funds will be used, if appropriate, to fund support for our child's needs in accordance with Tree of Hope's charitable objects. If in those circumstances we are unable to use all or part of the funds for the benefit of our child in accordance with Tree of Hope's charitable objectives, then any funds that cannot be used will be transferred to be used for the general charitable purposes of Tree of Hope.

Donating through JustGiving is simple, fast and totally secure. Your details are safe with JustGiving - they'll never sell them on or send unwanted emails. Once you donate, they'll send your money directly to the charity. So it's the most efficient way to donate - saving time and cutting costs for the charity.