JP and B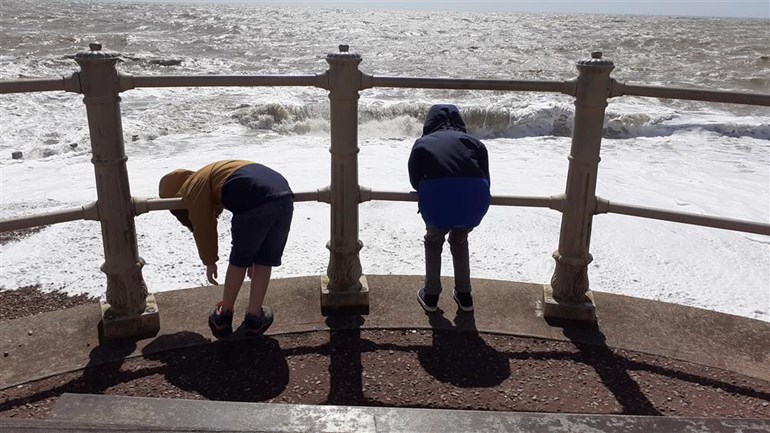 JP and B Autism Support Dog
Thank you for taking the time to visit JP's and B's JustGiving
page.  
JP is such a caring, loving and thoughtful, nine-year-old.  Diagnosed with hypermobility, sensory processing disorder and autism, along with ADHD, JP can find life a real challenge.    Difficulty processing everyday sensory information, for instance, means the world can feel like a scary place to JP.   The sound of passing cars, for instance, can overwhelm JP as the unpredictable noise and movement triggers fear and anxiety in him.  These reactions happen in a range of contexts such as when people enter a café we happen to be in.  His heightened sensory sensitivity, among other struggles, made school an extremely difficult place for JP.  This negatively impacted on his self-esteem and confidence but also on his mental health.  We decided home learning was best for JP - particularly as there was so little support available within the school setting. We searched for ways to help JP, particularly with his anxiety, and discovered the wonderful work of autism support dogs.  Having investigated this further we found Supporting Paws in Kent..
JP's fun-loving and kind younger brother, B, aged seven, is also on the autistic spectrum.  B has significant social and communication challenges and these impact on him in a number of ways. For instance, he is very sociable but he also struggles socially.   We have returned home, many times, for example, because B has not felt able to enter the venue of a friend's birthday party.  Motor skill problems make things like getting dressed very difficult for B.  He also finds handwriting physically painful and  he is very sensitive to taste, lights and sounds.  B appears to get overstimulated when outdoors.  He runs to the point of exhaustion, for example, perhaps in an attempt to cope with and interpret the environment.   This is often a real concern as he has little sense of danger.  We made the difficult decision to remove B from school and he also learns from home now. He was struggling in the environment as the level of sensory information, others may not have even been aware of,  meant B was completely overloaded and exhausted. He was often extremely distressed after school. Concentrating on and following conversations and instructions can be a real challenge for B and he has a heightened sense of taste and smell.  This makes some foods and situations unbearable for him.   We met with a lovely lady, at Supporting Paws, and she recognised B would also benefit from having a support dog buddy.
Supporting Paws (Kent) is a wonderful organisation training assistance dogs to support children and young people on the autism spectrum.  JP and B have been fortunate enough to be accepted onto the scheme and  matched with Libby - a support dog in training.  Libby has been to stay, a couple of times, and the difference she will make is already evident.  For instance, Libby becomes the boys' focus and this helps to reduce their fear and anxiety.  This means they cope better with situations they previously found difficult including going out for walks.   At home Libby often provides support in subtle ways.  She moves towards them and sometimes places a paw on JP or B if she senses they are struggling.  They are developing a wonderful bond and enjoying having a buddy who accepts them exactly as they are.   The training is lengthy (it takes a year) and also costly.  It is self-funded by families and we would very much appreciate you donating to help us with this life changing opportunity for JP and B.  Thank you! 
You can find more information about Supporting Paws on their website: www.supportingpaws.co.uk or visit their Facebook page: facebook @assistancesupportingpaws

The Tree of Hope children's charity are supporting us to help raise funds for this.  Donating through JustGiving is simple, fast and totally
secure. Your details are safe with JustGiving - they'll never sell them on or send unwanted emails. Once you donate, JustGiving send your money directly to the charity. It is the most efficient way to donate - saving time and cutting costs for the charity.
7.5% of all donations to Tree of Hope in relation to this appeal will be allocated to the general charitable purposes of Tree of Hope to cover our core operating costs.
If we raise insufficient funds, or surplus funds, then the funds will be used, if appropriate, to fund support for our child's needs in accordance with Tree of Hope's charitable objects.  If in those circumstances we are unable to use all or part of the funds for the benefit of our child in accordance with Tree of Hope's charitable objectives, then any funds that cannot be used will be transferred to be used for the general charitable purposes of Tree of Hope.