Joshua's Wish to Walk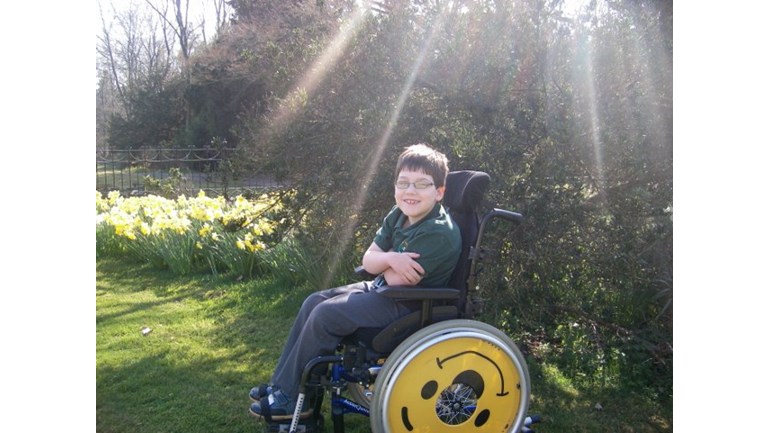 JOSHUA'S WISH TO WALK.
Joshua is an 8 year old adorable little boy with Cerebral Palsy affecting all four limbs, legs more than arms.
He has Physiotherapy and Hydrotherapy sessions on a regular basis. He is unable to move into and out of positions without assistance. Josh is able to hand propel himself in his wheelchair , he also enjoys riding his tricycle. Otherwise he is totally dependent on his parents and carers at school for his activities for daily living. Every little effort increases the Spasticity (muscle tightness).
In contrast to his physical difficulties, he is a very bright boy.
On the 22nd March 2012 we found out that Josh had been accepted for life changing surgery at St. Louis Children's hospital in the USA. The specialist procedure is called Selective Dorsal Rhizotomy (SDR). This is a highly advanced form of surgery that involves cutting of some of the sensory nerve fibers that come from the muscles and enter the spinal cord. By eliminating the 'bad' movement signals coming from the brain, this procedure permanently eliminates / significantly reduces spasticity (tightness) in the muscles impacted, which results in huge benefits to the individual.
The doctor who accepted Joshua's case has said that he feels this procedure would allow Josh to be able to walk with a frame and progress to walk with the crutches.
This is the best possible news, everything we dreamt to hear. Now we just have the enormous and daunting task of raising the funds.

The SDR procedure (including flights, accommodation for 4 weeks, the procedure itself, post-operative physiotherapy) costs around £40,000!!!
Please help make Joshua's dream come true by making a donation.