Joe's wish to talk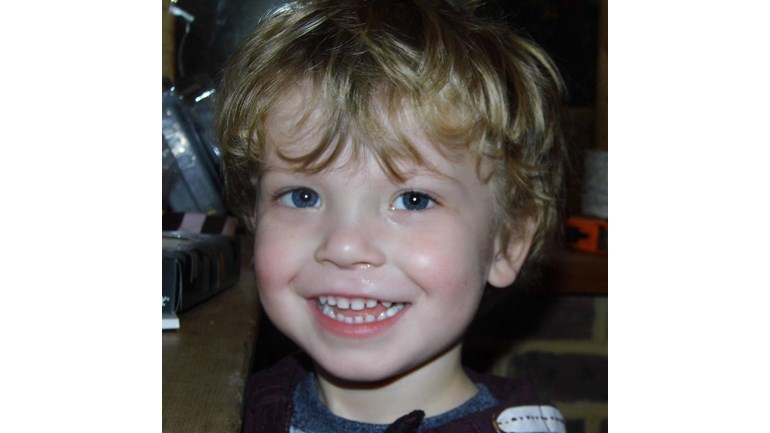 Thanks for taking the time to visit my JustGiving page.
I am a happy, enthusiastic little boy, and like most four year olds, there are many things I would like to say to you, but unfortunately I am not yet able to speak properly. This is very frustrating and disheartening for me. I have ASD (Autism Spectrum Disorder), a developmental disorder involving impairments in communication and social understanding, and oral motor dyspraxia.
My verbal skills are at present at least two years delayed. Despite this, my nursery, tutors, therapists (and of course my family), say that I am very clever, and I love numbers, words, patterns, looking at books, musical instruments and discovering how things work. 
I want to be able to share my knowledge and unique perspective, but I need more help to learn to use and understand speech and language, to access a learning environment. I also need help to build my social play and interaction skills, so that I can make friends.
I have recently started weekly speech therapy sessions with a highly specialised speech and language therapist experienced in working with oral motor dyspraxia and ASD. She is teaching me how to talk.
I have also started a semi-intensive individualized early intervention programme of 15 hours a week of ABA therapy (Applied Behaviour Analysis), to address my difficulties. ABA is an adapted teaching style derived from the science of behaviour, which uses positive reinforcements, and is data driven and scientifically proven to be effective. 
Most importantly for me, it's good fun and gives me new challenges to keep me stimulated. I have grown in confidence and understanding, and I am making more recognisable speech sounds and words. 
It is the ideal time for me to receive this intervention while I am so young, because I hope to progress enough to be able to start at a mainstream school where I will have more opportunities and access to the curriculum.
At the moment, besides my speech and language therapist, I have three ABA tutors and a consultant who oversees my programme and will develop it as my needs change. The costs involved are  £70 per hour for my speech and language therapist (4 hours per month), £60 per hour for my consultant (4 hours per month), and £180 per week for 12 hours of ABA therapy. My parents have also trained as tutors and make up the total 15 hours to keep costs down. My target amount would see me supported into my first years at school. Neither the specialised speech and language therapy nor ABA are available on the NHS.
Thank you for reading my story, and please help me to develop my full potential to enable my future independence by making a donation. Whatever you can contribute will be so gratefully received.
Donating through JustGiving is simple, fast and totally secure. Your details are safe with JustGiving - they'll never sell them on or send unwanted emails. Once you donate, they'll send your money directly to the charity. So it's the most efficient way to donate - saving time and cutting costs for the charity.
7.5% of all donations to Tree of Hope in relation to this appeal will be allocated to the general charitable purposes of Tree of Hope to cover our core operating costs.
If we raise insufficient funds, or surplus funds, then the funds will be used, if appropriate, to fund support for our child's needs in accordance with Tree of Hope's charitable objects. If in those circumstances we are unable to use all or part of the funds for the benefit of our child in accordance with Tree of Hope's charitable objectives, then any funds that cannot be used will be transferred to be used for the general charitable purposes of Tree of Hope.