Joseph Jenkins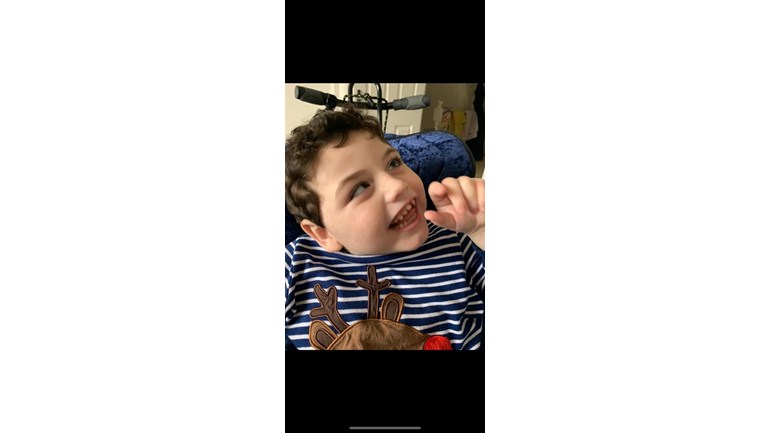 Thanks for taking the time to visit my JustGiving
My son Joey is a fantastic boy who through all his challenges has a smile on his face. Joey has such severe epilepsy he can't walk, sit unaided or communicate verbally. He is peg fed and has a VNS which is a pacemaker for the brain to manage his seizures. He has a life-threatening condition and has a genetic condition that is so rare it hasn't been found yet but they continue to test to see what he could have that has affected hi life so much 
He has started to babble lots and laughs a huge amount since he has had 3 operations to manage his condition. He has had a tough start to life, and I want to make sure he is as comfortable as possible. He has more procedures planned in 2020
The recent purchase of a 'Pulse guard' has enabled me to get a better night's sleep knowing that it will alert me when Joey is suffering from one of the many seizures, he has a night. He has between 50 and 120 a day . Until recently this involved a constant bedside vigil and a lack of sleep and the impact that has over a long time period. The difference the Pulse Guard has made has been enormous and had a positive effect. Something so simple but makes a real difference.
Up until now funds have been raised for more immediate needs that although necessary, cannot be funded by the local authority or NHS. The struggle continues to raise enough to support ongoing maintenance of Joey's equipment and costs associated with all those things required for daily living with his condition.
In addition to ongoing therapies and equipment maintenance, as Joey grows, his needs are evolving and he will need access to specialist chairs, further equipment around the home and whilst out. This will include supporting the purchase of an adapted vehicle that can accommodate Joey better; making a huge difference to his independence and access to the outside world
Any support for Joey's campaign large or small is hugely appreciated and makes a massive difference to his life.
All funds raised sit with Tree of Hope and are only spent on the things that have a direct impact on Joey and his health and well-being. Donations made by UK taxpayers can also check the box to add gift aid for an additional 25% to be added at no cost .