Joe's Dream to Walk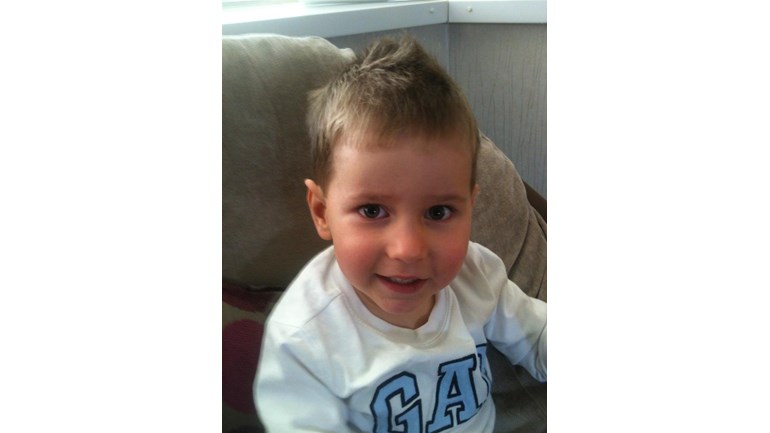 A fund raising letter written by Joe's Dad:
Dear Sir/Madam,
This is the hardest letter I've ever had to write. I've written lots of letters over the years, but this one is different, and It's also the most important.  I have been attempting to write it for 2 weeks, with my wife asking me every day "have you written that letter asking for help yet?". That's the thing, I've never had to ask anyone for help before, and I'm not sure how to.

There were lots of articles of advice online, on how to write a fund raising letter - lots of "studies" on how to structure them the best way - but they all felt very false and calculated.

So, I'm writing this letter to you, not as a fundraiser, but as a parent, a parent of a four year old child who needs a life changing operation to help him do something that most of us take for granted everyday.

My 4 year old son, Joe,  can't walk by himself.

Joe was born with Cerebral Palsy. We think it was caused from having very low blood counts when he was born, due to a temporary condition called Neonatal Lupus. Initially the Doctors at Manchester Children's Hospital thought that Joe had leukaemia. He had to have bone marrow biopsys, blood transfusions ambulanced up from Liverpool, heart scans, MRI scans, blood test after blood test... all in the first few weeks of his life, while in the Special Care Unit at Blackpool Victoria Hospital, then later at Manchester.

You'd never know it to look at him, or talk to him. He is a bright, very funny little boy with the most infectious laugh. The Cerebral Palsy affects mainly the muscles in his legs, making them so tight that he cannot stand, or walk unaided - even sitting on the floor with his legs outstretched is very difficult for him. Joe copes so well with his condition and loves going to his school nursery and learning new things. However, inevitably he can feel left out when the other children are playing in the playground, as he cannot really join in, or keep up in his little walking frame. It would be so amazing for Joe to walk unaided, or even run with the rest of his classmates. Joe has now been given the chance to have that life changing operation at Leeds General infirmary.

The operation is called Selective Dorsal Rhizotomy (SDR). This will release the stiffness in Joe's legs, enabling the muscles to move more freely, which will then allow the muscles to be strengthend by intensive physiotherapy. All this will help Joe to be able to stand and walk independently, sit comfortably, and be pain free.


When the neurologists at Leeds told us, that the SDR operation would really help Joe to walk, and that it was something that they would recommend, and gladly carry out, my Wife and I were full of hope. Then the not so good news followed…
Having worked hard for all of our lives, for a lot of that time having two jobs - paying everything that was asked into the tax and national insurance systems. My Wife and I were told that the NHS weren't currently funding this operation, due to a re-structure in the NHS administration, of the way that operations and aftercare were allocated funds.

The very bottom line is that our innocent 4 year old child is denied, by our very own health system, an operation to help him to walk. A lot of people expect us to feel hard done to and bitter about this, but while we still have a chance to make it happen for Joe, we don't want to waste our thoughts and energy on the negatives of the situation.

The lifeline they threw us, is that we can self fund Joe's operation, and aftercare (which is two years of intensive physiotherapy) at the cost of £38,000.

Unfortunately we don't have, and can't find, that kind of money. Which is why we have to do what we have never had to do before, and ask family, friends, and businesses on the Fylde coast for help.

So if you can help Joe, in any way, we would be so incredibly grateful.

Details on how to donate are enclosed.

Thank you, so much,  for taking the time to read Joe's story.

With our kindest regards

Mike, Sue, Olivia & Joe x
The Knowles Family


Should we exceed the target amount (or if we do not raise enough funds, or if they cannot be used for any other reason) the funds raised will go to the general funds of Tree of Hope to assist other sick children.
Thanks for taking the time to visit my JustGiving page.
Donating through JustGiving is simple, fast and totally secure. Your details are safe with JustGiving – they'll never sell them on or send unwanted emails. Once you donate, they'll send your money directly to the charity. So it's the most efficient way to donate – saving time and cutting costs for the charity.