Jenson's Page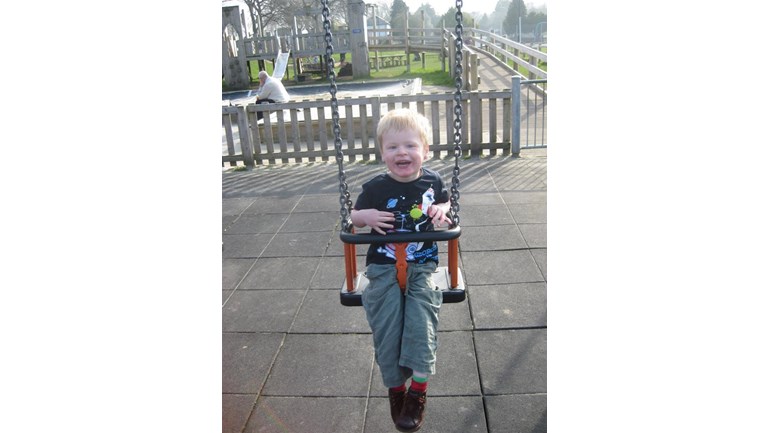 Jenson is our amazing 3 year old son who unforntunately suffered from a lack of oxygen whilst being born. He spent the first 2 weeks of his life in intensive care at plymouth hospital. When he was 6 months old he was then diagnosed with spastic diplegia / cerebral palsy. He also developed infantile spasms at this time and spent 2 weeks at Bristol Children's Hospital, this then later developed into epilepsy just after he turned 1. 
We have recently found out about SDR, an amazing operation that could change Jenson's life forever. The operation is an expensive procedure and involves travelling to America to have it done. It also requires intensive post operative therapy but it could lead to many exciting possibilities for Jenson.
We are ultimately hoping this operation will lead to Jenson being able to walk.
Before Jenson can under go the operation we really need to build up his strength which will require private physio sessions, Horse Back riding and specialist equipment that the NHS cannot provide.
The NHS waiting list is very long and the criteria very strict along side far far less experience than St louis Hospital in America. St Louis Hospital have been performing the SDR operation since the 1980's and have a 100% success rate on thousands of proceedures. We dont want to risk any problems which is why we as a family are going down the private route as we only want to best for our boy as anyone would.....
*Update* We have now had our meeting with the NHS and they have declined Jenson due to their very strict criteria. They did however say he would benefit massively from the SDR operation. They will only currently operate on children who can already walk with a walking frame or unaided with minor developmental delay. This now reinforces what we are doing for him privately. 
All funds raised will be spent towards Jenson only with physio therapy, special equipment, the operation with the associated costs and years of physio after the opp the get him on his feet.
We would really appreciate any fundraising ideas or help you can give to make this happen for Jenson.