Team Jacob: Jacob's Journey to Fitness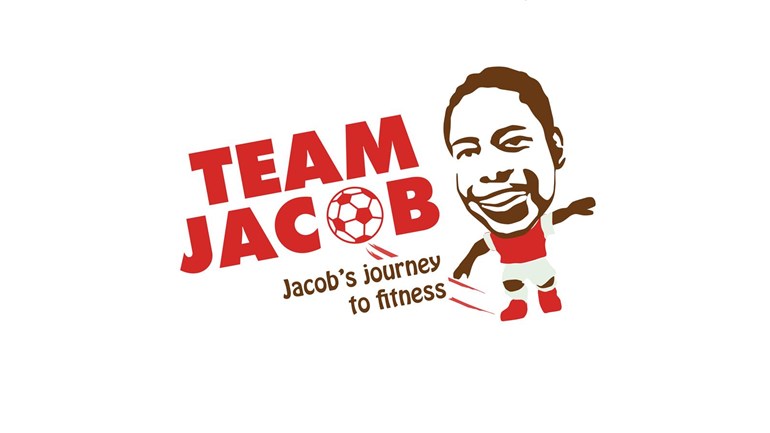 Thanks for taking the time to visit our JustGiving page.

Jacob's journey...
Back in March 2014, Jacob suffered a severe brain injury while playing football. He spent several weeks in a coma in intensive care but his fighting spirit and will to live pulled him through and after spending six months in a residential rehabilitation centre run by the Children's Trust, he is back at home with his family to continue his recovery.

From the fit football-mad 14-year-old boy he once was he now needs 24-hour nursing care. However, we, his family and friends, have never given up faith and hope and know that with the right help and expertise Jacob will eventually make a full recovery.

Jacob has already made very good progress. He has started talking and has fully regained his cheeky and very sweet personality. He is extremely funny and despite his life changing injury has a fantastic and infectious sense of humour.

But despite his good cognitive recovery, Jacob still has limited mobility and vision impairment and has high levels of anxiety with movement. So far, the fundraising by friends and family for Tree of Hope has helped to support an extension for a lovely downstairs bedroom and ensuite wetroom for Jacob. 

We now need help to raise enough money for Tree of Hope to pay for essential treatments, therapies and equipment to aid Jacob's recovery now that he is at home.

We hope you'll join us and give whatever you can to help support Jacob's journey to fitness.
A big thank-you to those who have already got involved in helping to support Jacob - we couldn't do this without you! Your continued support is making a huge difference to Jacob and his family. 

If you haven't already, please do pop by the Facebook page (https://www.facebook.com/jacobsjourney2fitness/) and say hello!
If we exceed the target amount or if we do not raise enough funds, or if they cannot be used for any other reason, the funds raised will go to the general funds of Tree of Hope to assist other sick children.