Jacob Warren-Davis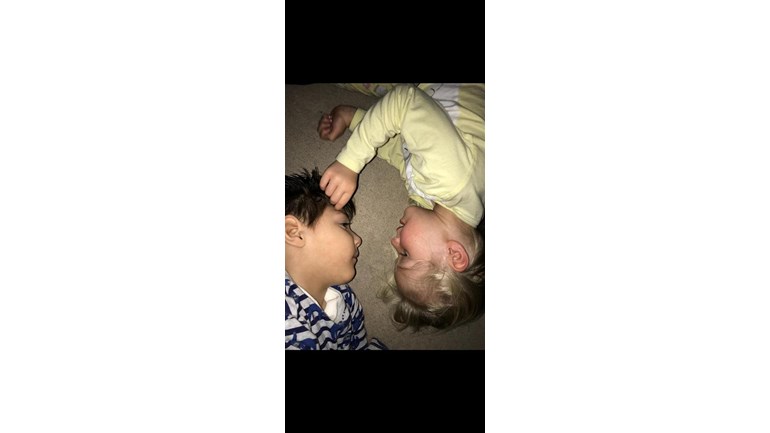 Firstly, Thanks for taking the time to visit my JustGiving page.
Jakey needs your help. He is hoping for a very, very special friend to join his family, an assistance dog for disabled children.
Jasmine and Jacob are twins who had a rough, bumpy road into the world. Born at 28 weeks and weighing just 1.66lb each, their first 4 months were spent in incubators, covered in wires, fighting to live.
Jasmine came home first, but had to wait patiently to be joined by her twin - Jakey was battling to put on weight, and his heart rate and breathing kept veering dangerously close to stopping. She had to watch helplessly as he was hit with bacterial meningitis, epileptic seizures, multiple operations, blood transfusions and a devastating diagnosis of quadriplegic cerebral palsy.
This little warrior won out against ALL of this! He has had innumerable nights on Rainbow ward when he couldn't regulate his temperature or succumbed to an illness; he can still laugh his beautiful, irresistible laugh despite his severe visual impairment and painful muscle spasms, and he is ADORED by his devoted twin Jasmine and his big brothers Jayden and Levi, despite the stress, trauma and anxiety they suffered with mummy disappearing so often to support their little superhero, Jakey.
He has had so many struggles and daily battles, with so many more battles and operations looming ahead.
So I'm asking you to please be a part of bringing a little pup, a great joy and a wealth of comfort to this gorgeous boy and his family.
Thank you for taking the time to hear Jacobs story xxxx
Donating through JustGiving is simple, fast and totally secure. Your details are safe with JustGiving - they'll never sell them on or send unwanted emails. Once you donate, they'll send your money directly to the charity. So it's the most efficient way to donate - saving time and cutting costs for the charity.7.5% of all donations to Tree of Hope in relation to this appeal will be allocated to the general charitable purposes of Tree of Hope to cover our core operating costs.

If we raise insufficient funds, or surplus funds, then the funds will be used, if appropriate, to fund support for our child's needs in accordance with Tree of Hope's charitable objects.  If in those circumstances we are unable to use all or part of the funds for the benefit of our child in accordance with Tree of Hope's charitable objectives, then any funds that cannot be used will be transferred to be used for the general charitable purposes of Tree of Hope.