Jackson's Page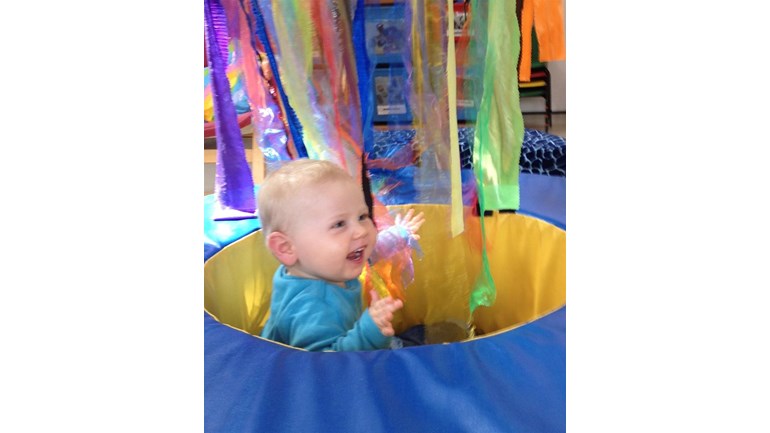 Thank you so much for visiting our page.  Along with some amazing friends, we are raising money for Tree of Hope to help our son Jackson.
Tree of Hope are a registered charity who help families to raise money and assist children through equipment and therapy.  All money from this page, up to our target, will be used to purchase much needed equipment and therapy for Jackson.  Should we exceed the target amount (or if funds cannot be used for any other reason), the funds will go to the general funds of Tree of Hope to assist other sick children.  
Our Story
Jackson is a happy, bubbly two year old, living with an as yet undiagnosed genetic condition. 
Jackson showed no signs of his condition until six months old, when he suddenly began to experience incredibly painful, full body muscle spasms.  We now know these to be dystonia.  He went on to develop involuntary movements (dyskinesia), pauses in breathing when asleep (central sleep apnoea), tremors, gastrointestinal problems, sensory processing problems, episodes where he is unable to move his arms, involuntary eye movements and seizures with illness.  His development has been severely affected and, as yet, he is unable to crawl or to say any words.
At only two, he is seen by seven medical teams and has undergone many invasive tests, such as lumbar punctures and a muscle biopsy.  Despite it all he is incredibly happy and is always smiling and laughing!
Why we are Fundraising
With no diagnosis, or long term prognosis, all that we can do is support Jackson's development as much as possible through therapy and equipment. We work on therapy with Jackson every single day and we are starting to see little bits of progress. 
Unfortunately, due to the immense cost of disability equipment, we have not been able to give him all that he needs.  As a result we hope to hold some fun events to raise money via Tree of Hope.
Some of the things that we are fundraising for are:
The Snowdrop Programme - This ongoing sensory therapy programme helps with Jackson's sensory processing disorder.
The Lecky Soft Touch Sitter - Jackson is unable to remain in a sitting position for long periods of time and due to his involuntary movments, traditional hard backed floor sitters can cause him to hurt himself.  This floor sitter is made from a soft material and after recently trialling one, he loved it!
The Special Tomato Jogger - Living in the countryside, our special needs pushchair/wheelchair cannot cope with the terrian.  Jackson absolutely loves going for long walks and this three wheel special needs pushchair would enable us to do this again.  He would be able to use this until around the age of ten.
The Footsteps Programme (subject to acceptance onto the programme) - Footsteps is a unique physiotherapy programme which uses bungee cords to take the child's weight.  This would be done as a three week intensive programme and we believe it could make an enormous difference to Jacksons physical ability.
A safe special needs travel bed - Jackson will soon outgrow a standard travel cot and he requires a safe travel system.  Without this, he will be unable to visit family.  Due to his medical needs, he requires a specialist piece of equipment with high sides, breathable material and no bars.
The Firefly Goto seat - This travel seat provides postural support and would mean that Jackson could sit at the table out and about.  It can even strap into swings and the seat of supermarket trolleys to allow him to take part in everyday activities with proper support in place.
A special needs car seat - Jackson't current car seat offers no postural support and he will outgrow it.  We would love to get him a special needs car seat that provides proper support and that can be used as he gets older.
We know that Jackson's needs will change and evolve as time goes on and, unfortunately, we will always need a lot of specialist equipment. But we remain very lucky to have such a happy, bubbly and loving little boy.
Thank you so much for taking the time to read this.