Jack's Dream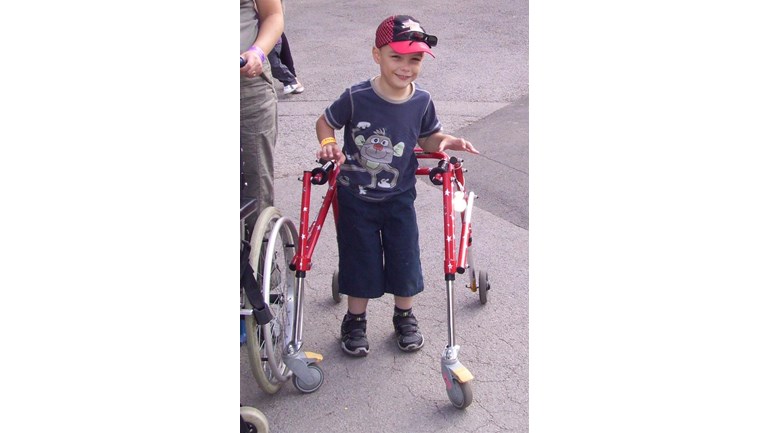 Hello my name is Jack, I am 7 years old and live in Southampton Hampshire.
I was born on the 7 November 2004 at 28 weeks and weighed 2lbs 7oz; I spent much of my early months in the Neonatal Unit at both Basingstoke and Princess Anne Hospital. At the age of 2 years my Mum and Dad were told I had Diplegic Cerebral Palsy.
When I was 3 and a half years old I had hip surgery to correct both my hips, as the ball in my hip sockets had come out on both my right and left legs. I started to have Botulinum toxin injections (Botox) at the age of 5 years which I need under a general anaesthetic as I find these injections painful. Botox has helped me to stand unaided for 30-60 seconds. To assist me in everyday life I use my walking frame.
I struggle to keep up with my friends at school and I would love to run around and play with them. The reason for Jack's Dream is because now I have now been accepted for life changing surgery in St. Louis America called Selective Dorsal Rhizotomy. The surgery will enable me to take my own first steps without my walker and be just like my friends.
I hope that with your support I can raise £50,000, which covers the cost of the operations. My friends and family have lots of fun and exciting ways to raise money.

Please make my dream come true.