Izabella Camilleri's Fund for BluCon Nightrider - Type 1 Diabetes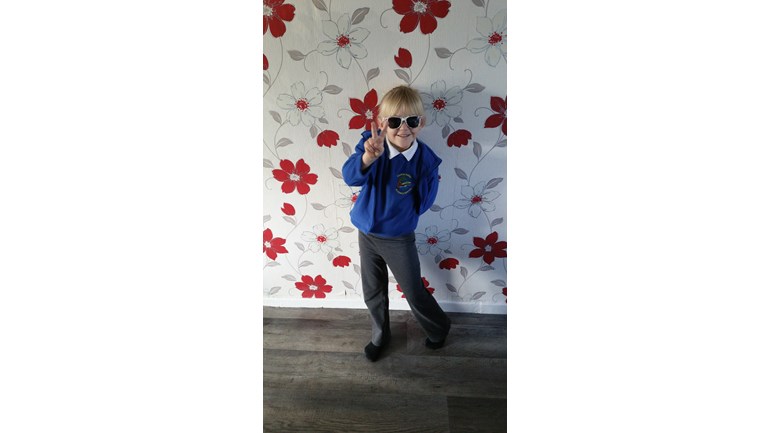 Thanks for taking the time to visit my JustGiving page.
Izabella is 6 years and has Type 1 Diabetes and Coeliacs Disease. She was diagnosed at 2 years and 11 months old. She started out on injections but now wears an insulin pump to give her the Insulin. The Insulin is given to her through a cannula and tubing that has to be changed every 3 days. Her Insulin has to be changed every 6 days. We check her blood glucose levels via finger pricking her. Her fingers get very very sore! We test anywhere from 10-20 times a day, even more when she is Low or High.
As Izabella was quite young when she was diagnosed she cannot remember a time without Type 1 Diabetes. She is a happy go lucky little girl and tries not to let her Type 1 Diabetes bother her, but at times it does. She just wants to be a normal little girl.
We are fundraising for the BluCon Nightrider . It will help us because it alarms when she is going low or going high through an app that runs alongside the nightrider with her freestyle libre. We currently test her blood glucose levels throughout the night but with the BluCon Nightrider we wont need to get up and test her blood glucose levels as much throughout the night as it will send her blood glucose readings to my phone in 5 minute intervals ! This will make so much difference to Izabella and to me (her mum!) as I wont be constantly tired!
BluCon Nightrider price is:
$135 including $25 delivery from the USA
One off cost and is reuseable
Donating through JustGiving is simple, fast and totally secure. Your details are safe with JustGiving - they'll never sell them on or send unwanted emails. Once you donate, they'll send your money directly to Izabella's fund. So it's the most efficient way to donate.
7.5% of all donations to Tree of Hope in relation to this appeal will be allocated to the general charitable purposes of Tree of Hope to cover our core operating costs.
 
If we raise insufficient funds, or surplus funds, then the funds will be used, if appropriate, to fund support for our child's needs in accordance with Tree of Hope's charitable objects.  If in those circumstances we are unable to use all or part of the funds for the benefit of our child in accordance with Tree of Hope's charitable objects, then any funds that cannot be used will be transferred to be used for the general charitable purposes of Tree of Hope.