Iyra's Fund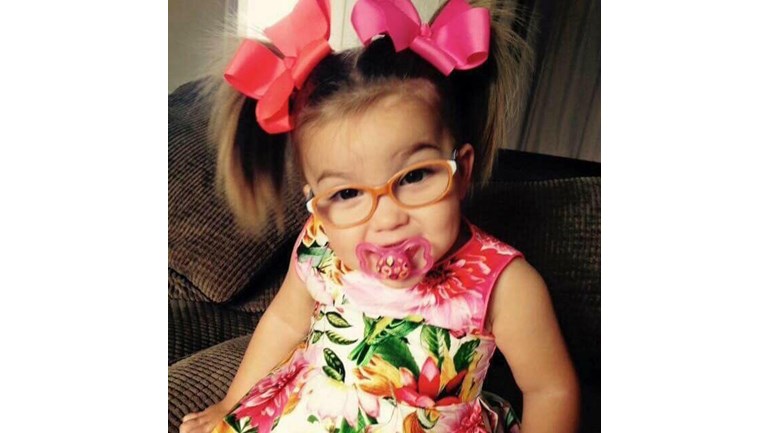 Thanks for taking the time to visit my JustGiving page.
Donating through JustGiving is simple, fast and totally secure. Your details are safe with JustGiving - they'll never sell them on or send unwanted emails. Once you donate, they'll send your money directly to the charity. So it's the most efficient way to donate -      STORY

This is our daughter Iyra Casey Austin and she is currently three years old. Iyra suffers from "Spastic Quadriplegic Cerebral Palsy" caused as a result of her brain being starved of oxygen at birth. To you and I this basically means Iyra can't sit, stand or walk unaided and requires weekly Physio ,Botox injections several times per year and also has to wear casts on both feet after each bout of Botox for six weeks and also has hydro pool therapy which as time passes is less effective each time which is increasing difficult as Iyra now realises she can't do the same things as her peers. Our aim is to raise £50,000 to fund a Selective Dorsal Rhizotomy (SDR) operation which will give Iyra the opportunity to no longer be in pain and sit, stand and walk unaided.
Tree of Hope reserves to use these funds for any purpose stated in the parents charter, including but not limited to, medical treatment, surgery and therapies and related travel expenses, medical and exercise equipment, childcare, home adaptations and the cost of vehicles designed for the disabled.
WHAT IS SPASTIC QUADRIPLEGIC CEREBRAL PALSY?

Quadriplegic refers to a type of spastic cerebral palsy in which all four limbs are affected. Like other types of spastic cerebral palsy, quadriplegic is marked by stiffness or permanently contracted muscles however the severity of the condition differs from child to child. Those with moderate spastic quadriplegia may be able to sit by themselves, walk short distance and perform similar tasks, while those with more severe cases tend to have great difficulty with the various aspects of day to day life. Regardless of the severity, children with cerebral palsy often face a life of physical and emotional struggles.

WHAT IS SELECTIVE DORSAL RHIZOTOMY (SDR)?

Selective Dorsal Rhizotomy is a surgical procedure that can help children with particularly severe muscle stiffness in their legs to improve their mobility. The operation involves cutting some of the nerves in the lower spinal column, which will relive leg stiffness. However extensive physiotherapy lasting several months will be needed after the operation to help Iyra "relearn" how to control her leg muscles. Unfortunately neither Selective Dorsal Rhizotomy procedures nor physiotherapy are provided for by the NHS.