Ivy Weir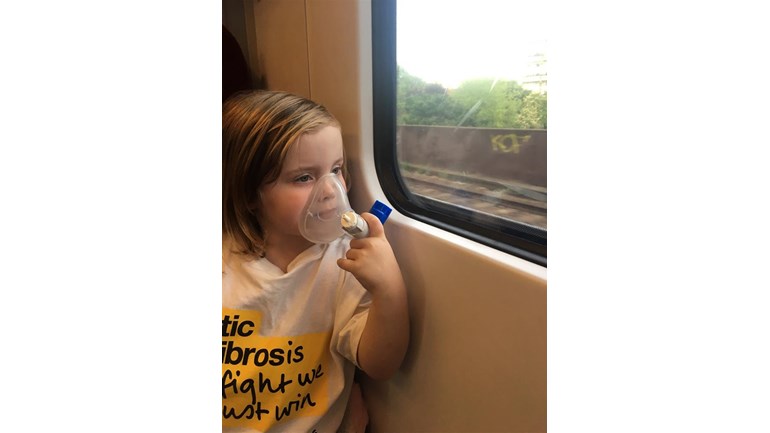 Thanks for taking the time to visit Ivys JustGiving page.
As many of you know as a family we have been apart of the campaign for Access to Medicines for people living with CF, we have been pleading with the government, NHS England, Vertex and NICE to come to a resolution and form a deal to make Life Saving Orkambi, Symkevi and the Triple Combo Tezicaftor available on the NHS but after 3 years we are still waiting.
CF is a progressive disease, as Ivy gets older her CF will worsen, the medicines currently available treat only the symptoms of CF where as precision medicines target the route cause, effectively 'switching CF off' and halting or slowing the progression, this means that there is medicine available that can 'preserve Ivys lung health' it can reduce the infections that cause irreversible scarring and it could mean that she could have a near normal life expectancy opposed to one in her thirties! 
Ivy is already showing signs of progression, she has gone from 1 nebuliser a day to 5 after contracting a nasty bug, she is borderline CF related diabetes (that precision medicine has been shown to reverse) and her lung xrays are starting to show scarring when they were once clear, if she were on precision medicine it is highly unlikely her health would be deteriorating like it is! We are not able to access this medicine via the NHS so the only way for us to try and help Ivy is to join the CF Buyers Club and to try and raise the funds to get her the Argentinian generic version of the Vertex medicines 'Lucaftor'
We had hoped that we would see an end in sight with the English government but we cannot wait any longer we need #OrkambiNow 
Donating through JustGiving is simple, fast and totally secure. Your details are safe with JustGiving - they'll never sell them on or send unwanted emails. Once you donate, they'll send your money directly to the charity. So it's the most efficient way to donate - saving time and cutting costs for the charity.